Indonesia's President Vows Tougher Economic Reforms After Clearing Elections
(Bloomberg) -- Indonesian President Joko Widodo plans to roll out tougher economic reforms, with the burden of elections no longer weighing him down.
The focus will now be on tackling a high current-account deficit that's weighed on the nation's currency, shutting redundant government agencies and scrapping rules that hinder new investment, Widodo, who is poised to win a second five-year term in elections held last month, told an annual gathering of policy makers in Jakarta.
With Indonesia imposing a two-term limit for presidents, Jokowi is expected to carry on an ambitious $350 billion infrastructure drive that became the highlight of his first term, boost exports and investment to curb the highest current-account deficit in four years. The president may revamp his cabinet as early as next month to drop ministers linked to corruption probes and induct fresh faces to signal to investors his intent of fast-tracking reforms in Southeast Asia's largest economy.
"I have no burden now. I'm not thinking about next elections," Widodo, known as Jokowi, said on Thursday. "So I will do whatever it takes for the country's sake."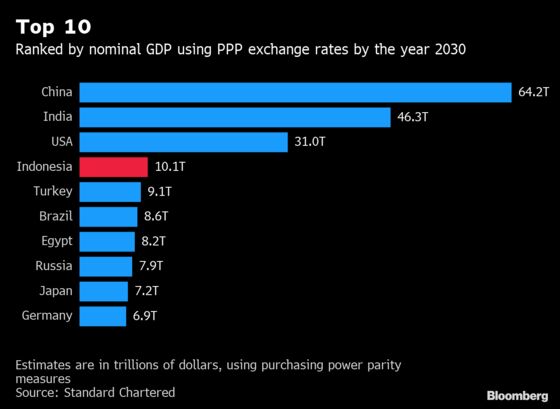 The president warned against Indonesia getting caught in the "middle-income trap" and missing out on forecasts to emerge as the world's fourth-largest economy by 2045. While infrastructure to connect the thousands of islands was imperative for easy transport of goods and services, simplifying approval process for various businesses at the national and regional levels was required to draw fresh investment, he said.
The World Bank has said that Indonesia's economy would need to grow faster than 5 percent to escape the so-called "middle-income trap", the phenomenon in which countries fail to evolve into high-income nations. Under Jokowi, economic growth has averaged about 5 percent a year, far below the 7 percent he envisioned when he took office in 2014.
Some of Jokowi's success include low inflation and unemployment rate, higher investments and sovereign rating upgrades.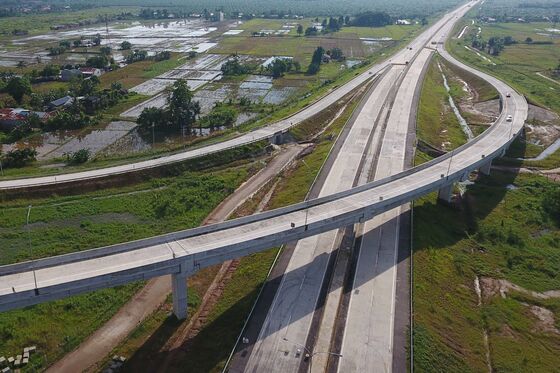 The president is on course to be re-elected by a margin of about 12 percent, an official online tally of the April 17 votes showed. The coalition of political parties supporting him is also likely to win about 60 percent of the parliamentary seats, according to the president's campaign team.
"Majority support in the parliament will be a capital for the president in his second term," said Andry Asmoro, chief economist at PT Bank Mandiri in Jakarta. "One area where structural reform is needed is manufacturing and direct investment. This can come with greater coordination between the local and central governments."
The government plans to open up more sectors to foreign investors and reboot its stringent labor laws to become a regional manufacturing powerhouse rivaling Germany and South Korea, Industry Minister Airlangga Hartarto said this week. It will rely on automotive, chemicals and electronics industries to push the contribution of manufacturing sector to 25 percent of the nation's economy by 2025 from 20 percent now, he said.
While the permits required to start a new power plant have come down to 58 from 259 a few years ago, these are too many, Jokowi said, adding that greater coordination among various agencies can bring it down to five.
"Our vision is to become the fourth biggest economy in the world by 2045," Jokowi said. "But if you are stuck in a routine and don't dare to change, please don't dream about entering the club of world's top four or give economies."