With Argentine Economy in Decline, Macri Bets on Infrastructure
(Bloomberg) -- Go inside the global economy with Stephanie Flanders in her new podcast, Stephanomics. Subscribe via Pocket Cast or iTunes.
From new airport terminals to underground roads and elevated railways, Argentina's President Mauricio Macri is rushing to inaugurate infrastructure projects worth billions of dollars over the next few months, just in time for the October election.
Ribbon-cutting ceremonies during electoral campaigns are an old political strategy. Yet those might be the precious few accomplishments Macri, who's seeking a second term this year, will be able to showcase in a country mired in a deep recession and ravaged by inflation that's running at an annual pace of 55%.
It's too early to tell whether the strategy will succeed in boosting his re-election chances. The economic crisis that culminated last year in an unpopular agreement with the International Monetary Fund has hurt Macri's approval rating so much that, in recent opinion polls, he is in a dead heat with his predecessor and likely contender Cristina Fernandez de Kirchner.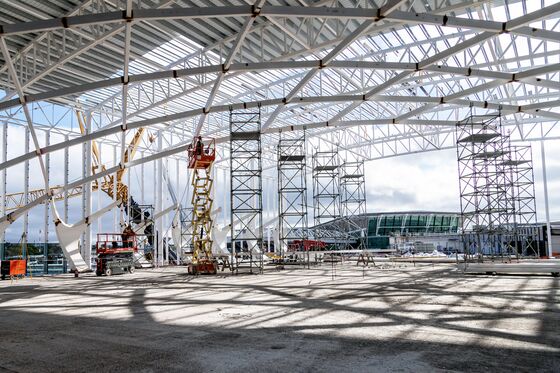 "If voters can see through the wall of economic problems, public works will favor Macri," said Juan Germano, director at Isonomia, a consultancy in Buenos Aires. "As an engineer, public works are part of his identity."
The works are part of Macri's original plan to invest as much as $35 billion in infrastructure projects through a combination of public and private money, as well as financing from multilateral institutions. That goal will be hard to achieve since the government was forced to cut capital expenditures by more than 30% in this year's budget to comply with the terms of the IMF deal.
Public-private partnerships also didn't work as well as expected. Some of them were put on hold as market financing dried up, said Matias Surt, an economist with Buenos Aires-based consultancy Invecq.
Yet the government decided not to stop works already in progress and projects that have started when Macri's term began in December 2015 are now at full speed.
| Work | Inauguration | Investment |
| --- | --- | --- |
| Viaducto Mitre | May 10 | $160m |
| Paseo Del Bajo | End-May | $672m |
| New Subway Stations | May 27 | $98m |
| Viaducto San Martin | July 1 | $237m |
| Water tunnel Arroyo Vega | July 1 | $298m |
| International Airport terminal and parking | Mid-September | $179m |
Air travelers will soon benefit from a new departures terminal and a parking lot being added to Ezeiza international airport at a cost of $179 million, financed partly via airport fees. Other 17 Argentine airports are being upgraded, including those serving the Igazu Falls National Park and the ski resort of Bariloche.
"This is the most ambitious investment program in our history," said Martin Eurnekian, president of Aeropuertos Argentina 2000, the company in charge of more than 30 airports in the country.
The most visible projects are in Argentina's capital and the Buenos Aires province, home to 45% of the country's voters.
Among them is a seven-kilometer underground highway that is expected to drastically reduce travel time in downtown Buenos Aires. With its initial project dating more than four decades ago, the $672 million "Paseo del Bajo" was built with public funds and financing by the Latin American development bank CAF.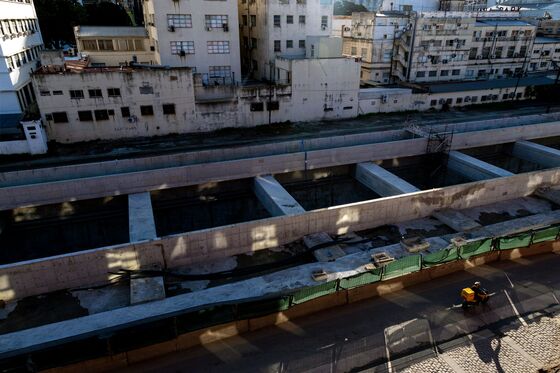 "After working for more than two years, we will no longer see buses and trucks on the surface," said Franco Moccia, the city's minister of urban development and transport.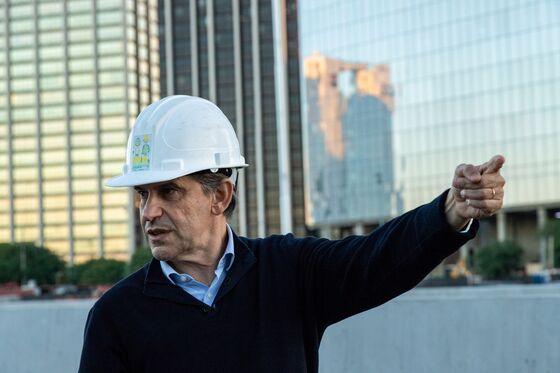 Another project is the construction of two elevated railways, the $160 million Viaducto Mitre and the $237 million Viaducto San Martin, that could bring some relief to Buenos Aires' chaotic traffic.
Besides that, the interior ministry is set to inaugurate 770 projects ranging from public housing to waterworks to new public buildings by the end of the year -- 62% of them will be ready before the August primaries.
The projects haven't gone unnoticed. An Isonomia poll carried out early last month showed that 55% of the 2,000 respondents had seen some kind of public work in their neighborhood. That figure rises to 81% in Buenos Aires city.