Berenberg Bank's Seen It All Since 1590. That's Why Brexit's No Big Deal
As thousands of financial jobs and billions of dollars of assets flee London, Germany's oldest bank is moving the other way.
Berenberg Bank has seen it all since its 1590 founding in Hamburg. And now it sees opportunity where rivals are retreating from the Brexit mess. The institution's aspirations in Britain are part of an ambitious plan to expand in investment banking abroad as its home market stagnates.
"Whatever the Brexit outcome, London will continue to be the financial services center-of-gravity in Europe," says David Mortlock, the firm's London-based head of investment banking. "We couldn't be more committed to London as the headquarters of our equities business" because such hubs are so difficult to recreate from scratch.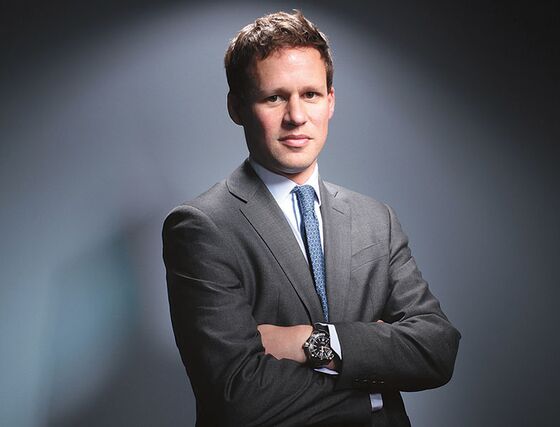 Since 2015, the year before Britons voted to leave the European Union, Berenberg has increased its staffing to almost 400 from 250 on three floors of a high-rise behind the Bank of England on Threadneedle Street. Corporate-broking mandates, a U.K.-specific advisory role, have gone to 40 from none in three years. The group's U.K. equity transactions include a 193 million-pound ($256 million) share sale by Burford Capital Plc, a provider of litigation finance; a 30 million-pound deal for Eddie Stobart, the logistics company and a 62 million-pound initial public offering for undersea-cable company Tekmar Group Plc.
Meantime, the world's biggest banks have outlined plans to shift several thousand staff to cities such as Paris, Dublin and Madrid. And five of the largest banks looking to serve the EU are transferring 750 billion euros ($857 billion) of balance-sheet assets to Frankfurt.
"What has surprised me is how little clarity the industry has got in the event of a no deal outcome," Mortlock said on the eve of a Parliament vote killing Prime Minister Theresa May's deal to quit the EU and deepening the confusion around the scheduled March 29 departure date. "The truth is we do not know what it is all going to look like."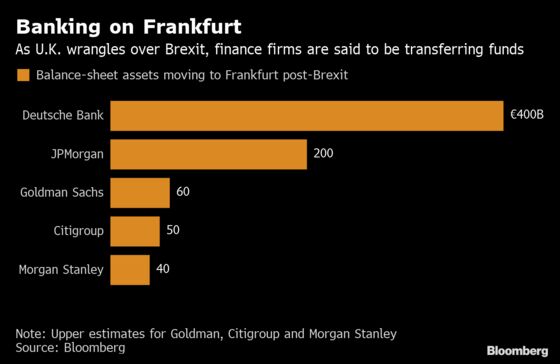 It's not the first time Berenberg has gone against the grain to diversify from its main business as a private bank catering to wealthy individuals. The partnership, in which the founding family still owns a stake, moved at the height of the financial crisis a decade ago to gain investment-banking business in Germany to take advantage of wounded giants.
Its two senior partners, Hendrik Riehmer and Hans-Walter Peters, also backed the strategy by buying a 21 percent stake. Then came the assault on European equities via London, combined with an expansion plan in New York, where the bank has just advised on its first U.S. IPO. Profit in 2017 doubled to 90 million euros from the level in 2009. Headcount, too, grew two-fold to 1,576.
It hasn't been a one-way ride. Earlier this month, Hamburg prosecutors raided two Berenberg locations and two private addresses on suspicions the managing partner Riehmer engaged in insider trading relating to TUI AG's sale of its stake in Hapag-Lloyd AG in 2017. A company spokesman, Karsten Wehmeier, said Berenberg is cooperating and confident no wrongdoing was committed.

Profit in 2018 slipped by about three quarters to 23 million euros and the firm has started to retreat from some of its markets. It disposed of more than 80 percent of a Swiss subsidiary at the end of 2018 and is closing its branch in Vienna. London lost some jobs as well.
And now it's pushing against Brexit-related uncertainty — and a moribund IPO market — that is "devastating" the U.K.'s economic relations with European partners, according to a leading German business lobby.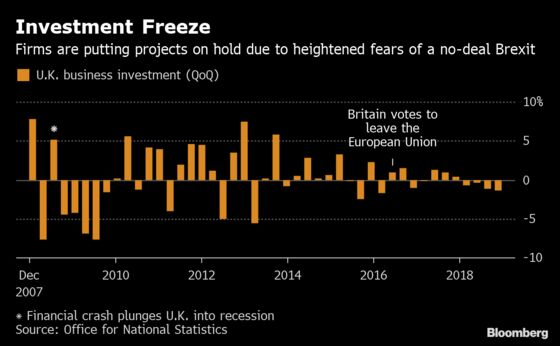 "Its determination to pursue its London goals despite Brexit shows the bank is not being distracted by today's turbulence," says Stefan Stern, visiting professor at Cass Business School. "This seems to be a classic case of patient capital," he adds.
Mortlock says Berenberg's edge is that it has a larger sales and research staff than the niche investment firms' mid-size clients ordinarily use. Often it works in tandem with other advisers, as it did on the 136 million-pound IPO of the uranium trader Yellow Cake Plc last year when it was partnered with Numis Corp Plc.
"We held a beauty parade process prior to the IPO, which didn't initially include Berenberg," says Peter Bacchus, chairman of Bacchus Capital, which founded Yellow Cake. "But then they brought in some very high quality natural resources sector expertise, which made Berenberg a strong contender."
Berenberg moved up to ninth place in arranging equity sales in the Europe-Middle East-Africa region last year from 19th in 2014, leapfrogging bigger banks such as Barclays, Societe Generale and BNP Paribas.
"These are challenging conditions for those working in the equity capital markets in London," says Bacchus. "The markets aren't growing at all and therefore tactically it's all about taking more share of a fixed pie."