Why a Strong Economy Is Doing Nothing for Australia's Turnbull
(Bloomberg) -- Australia's Prime Minister Malcolm Turnbull is battling for his survival despite overseeing a hiring boom in an economy that just capped its 27th recession-free year.
Turnbull has failed to preserve the political capital he enjoyed after ousting Tony Abbott in 2015, with his latest woes coming from within his own government as a rival readies another challenge for the top job. Even as the economy sails along and inches closer to full employment, something vital has been missing: wages growth.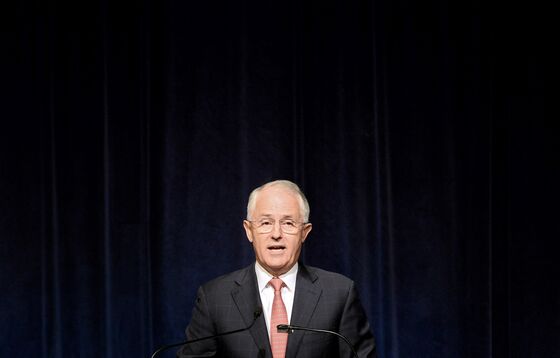 Australians just aren't feeling the benefits of the economy they keep hearing is record-beating and among the world's most resilient. As with much of the developed world, their pay packets aren't getting any fatter and that's not forecast to change any time soon. And while jobs have been booming, the common complaint is that workers need more hours.
Compounding the problem, Australians have amassed a record amount of household debt as they took on huge mortgages amid an east-coast housing boom. In previous years, they would have inflated away that debt with wages growth -- but pay gains fell to a record low during Turnbull's tenure and are currently just above 2 percent.
The following charts offer some perspective on why an Australian prime minister needs more than a record-beating economy to survive these days.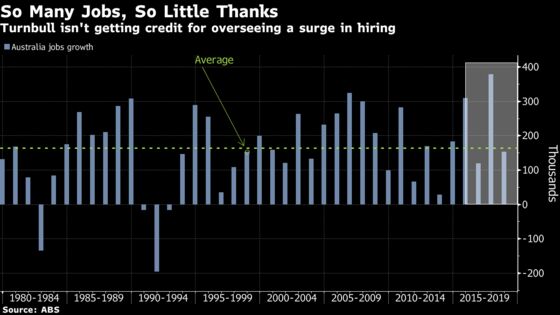 The Turnbull government's mantra has been "jobs and growth," one that the prime minister has sought to hammer home at every opportunity. Lawmakers have much to crow about: the economy hit a milestone in 2018 of creating one million jobs in five years. But underemployment remains a lingering problem, with many workers desperate to increase their hours, let alone wages.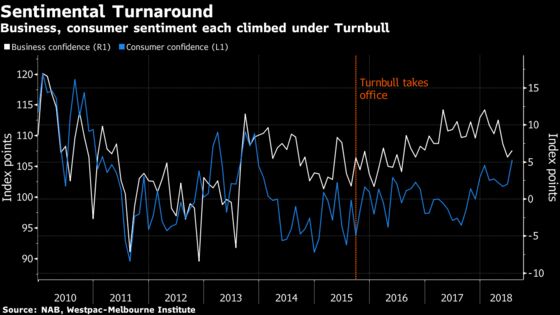 Consumer optimism has been well below business confidence for most of the time since Turnbull took office, though the gap has narrowed recently. Businesses have enjoyed solid profits and consumers have been buoyed by a long-term income tax plan that was introduced in May's budget.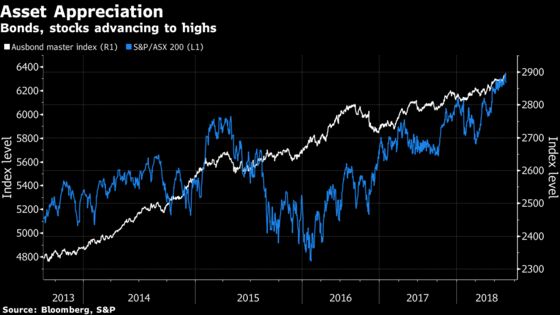 Demand for Australian assets remains robust. Equities hit a fresh 10-year high this week amid a solid earnings season, while appetite for debt has showed no sign of easing at recent auctions. Yet for those voters with few assets and stagnant wages, rising asset prices are also a source of resentment.
As the leadership crisis unfolded Thursday, ten-year government bond yields dropped two basis points to 2.516 percent, matching the 2018 low touched on Tuesday. Australia's dollar fell 0.4 percent, buying 73.21 U.S. cents at 10:16 a.m. in Sydney.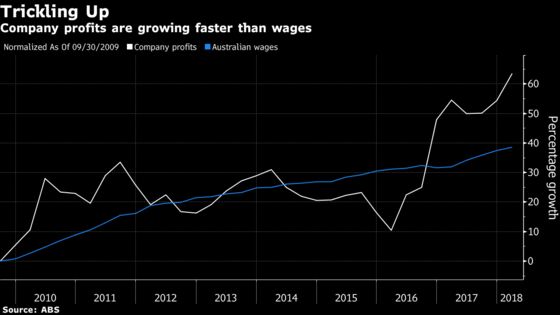 Aussies increasingly feel they aren't enjoying their fair share of their economy, and they're right. The split of capital gains between companies and their workers has become increasingly skewed in favor of business over the last decade and has accelerated under Turnbull.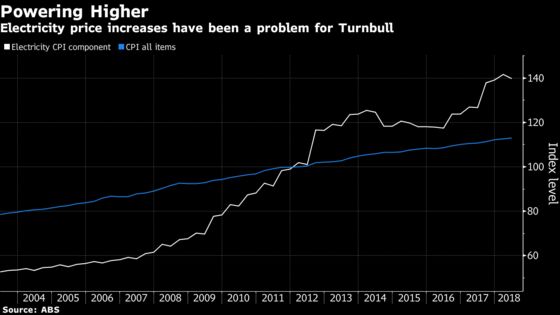 Energy policy is a familiar problem for Australian prime ministers, and Turnbull has borne the brunt of a long and bruising debate that's pitted ideology against reality. Meanwhile, Aussies have endured spiraling power prices and looked on aghast at a problem that politicians appear clueless to solve. Remember, it was the unraveling of Turnbull's energy plan last week that acted as the spark to set off the current leadership turmoil.