Where the Yachts Are: Friday Yacht Tracker
(Bloomberg) -- Sint Maarten is hosting its 39th annual sailing regatta starting Feb. 28 and the yachts have arrived early to celebrate.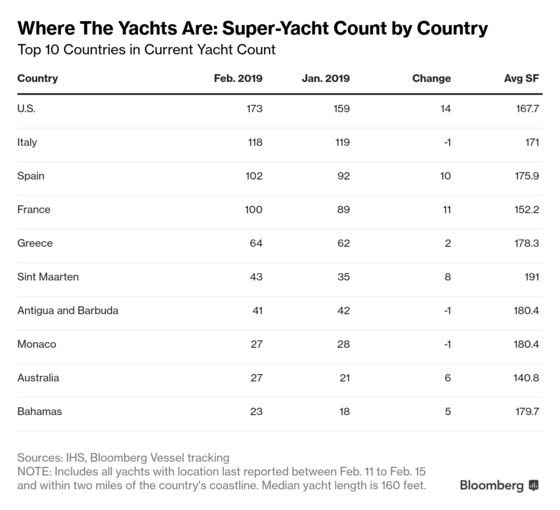 Over 30 yachts are nestled in the Simpson Bay Lagoon, bringing the current total to 43 for the Caribbean nation. That's an increase of eight superyachts from January.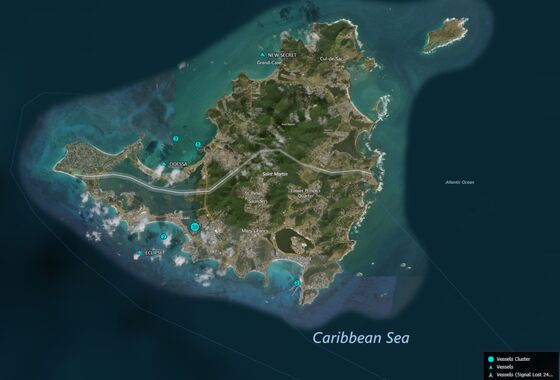 Sint Maarten's average yacht length of 191 feet leads all countries in the top 10, although the U.A.E. claims the global prize with superyachts averaging over 237 feet. Festivities in Sint Maarten conclude on March 3.
The big four on the leaderboard, U.S., Italy, Spain, and France, remained the same in January and February. Australia, the British Virgin Islands and the Bahamas all saw significant yacht increases over the past month. Click here for current positions on all maps worldwide.