Where the Yachts Are, Friday Yacht Tracker
(Bloomberg) -- The stock market is rallying, U.S.-China tensions may be easing, and it's Friday, what better time to look at where the world's super-yachts are and ease into the weekend?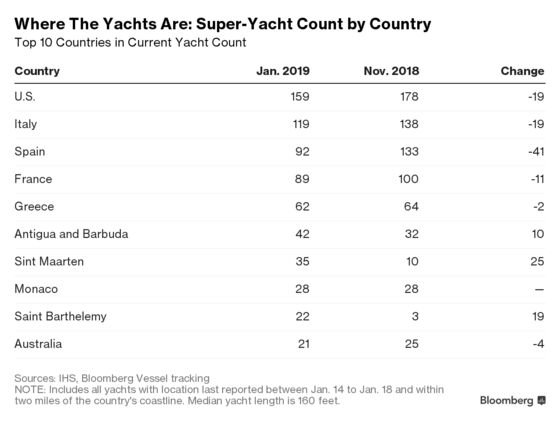 It's been two months since we last looked at the global yacht fleet, but it's apparent the Caribbean season is in full swing. Since the end of Nov. 18 to Jan. 19, Sint Maarten led all countries in yacht count change at 25, with St. Barts and Antigua coming in second and third.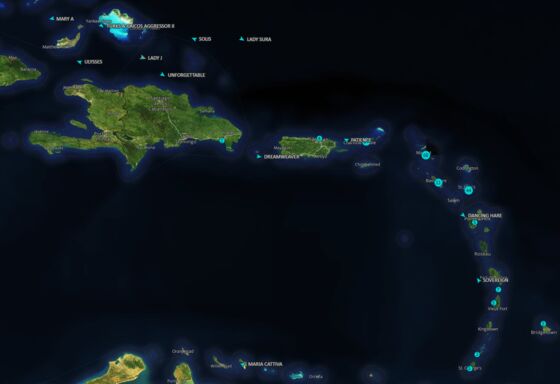 St. Barthelemy, well-known for its holiday hosting of the super-wealthy, is somewhat of a surprise, as it didn't even crack the top 20 at this point last year.
Thailand, fresh off the Thailand Yacht Show & RendezVous (TYSRV) at the Royal Phuket Marina, didn't crack the top 10, but came in fourth overall with seven additional yachts, as 13 yachts still reported a position off the Thai coast this week.
Yachts also pinged off the shores of Angola and Reunion for the first time since the yacht tracker began in 2017. Click here to map all yachts world-wide.