What's the Future of Siemens Turbine Unit? Depends Who You Ask
(Bloomberg) -- Whether Siemens AG holds on to its struggling large gas turbine business or cuts it loose amid a downturn in the market depends on who you ask.
According to a memo from Lisa Davis, who oversees the operation as a member of Siemens's managing board, the company is committed "for the long term." By contrast, top executives at the German engineering giant say Davis's stance represents an individual's private opinion -- not the thinking of senior management, according to a person familiar with the matter.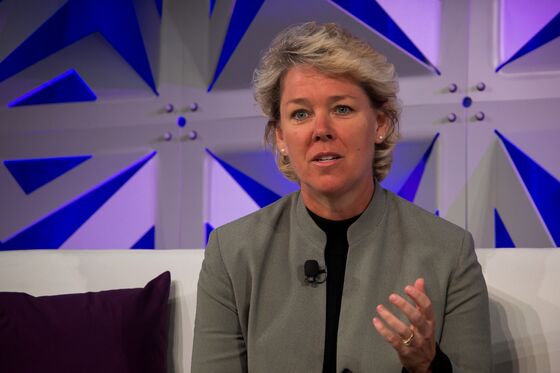 Davis's pledge, issued following a Bloomberg News report that the company was weighing options including a possible sale of the unit, according to a person familiar with the document -- along with its swift disavowal on Friday -- reflect a split within the German engineering firm's top brass over its future. Once a showcase operation, the large gas turbine operation has seen revenue and profit slump as demand for new plants dries up. The company announced 6,900 job cuts, mostly at the power and gas division that houses gas turbines and is overseen by Davis, last November. A final number on job cuts is still being negotiated with unions.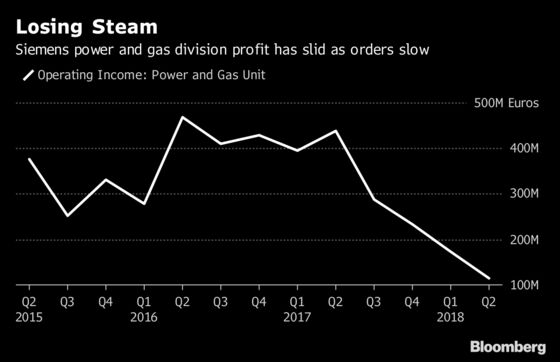 Davis, 54, had issued her defense of large gas turbines this week, with guidance on how to respond to journalists who ask about its future. But Siemens Chairman and Chief Executive Officer Joe Kaeser has spun off several parts of Siemens over the past several years, and he likes to keep his options open when weighing decisions that may generate shareholder return.
Siemens shares fell as much as 1.4 percent on Friday after Bloomberg reported on Davis's statement of support for gas turbines. By contrast, the stock surged as much as 3 percent on Wednesday, after Bloomberg first reported the company was weighing its options. The executive, who is also chairman and CEO of Siemens's U.S. unit, didn't immediately respond to an email seeking comment.
Siemens has declined to comment on the future of its gas turbine business or on Davis's memo.