WeWork Co-Founder Neumann Poised to Unwind Big Bet in San Jose
(Bloomberg) -- WeWork co-founder Adam Neumann may exit his bet on development sites in Silicon Valley, paring his real estate holdings after stepping down from the office-sharing company, according to people familiar with the matter.
Neumann's stake in six sites in San Jose, California, could fetch more than $150 million, said one of the people, who asked not to be identified discussing the private transaction. It would be part of a deal his partner on the projects, Urban Community, is discussing with Westbank Corp., a Vancouver-based real estate firm known for opulent condo buildings. No agreement has been reached and the talks could fall apart, one of the people said.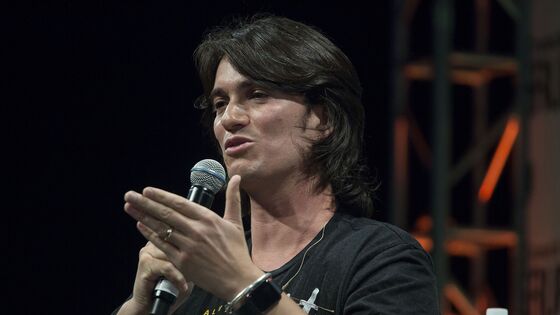 Representatives for Neumann and Westbank declined to comment.
"Our vision from day one has been to help transform San Jose into one of the best urban environments in the country," Urban Community said in a statement. "San Jose's potential has become apparent to some of the most thoughtful and accomplished developers in the world. We are fortunate to be talking with a number of them at this time to help us achieve our goal."
Read more on WeWork's own disposals: Managed by Q May Sell at Discount
San Jose's real estate market is booming as investors bet that the Silicon Valley city's downtown can become a thriving tech hub. Google has plans to build a campus in town with room for 20,000 workers. Office-vacancy rates have fallen, and developers including Jay Paul Co. and Boston Properties Inc. have proposed large new projects.
Urban Community, which has acquired 21 properties in San Jose, has had one of the most ambitious visions for revitalizing California's third-largest city. Led by former eBay Inc. executive Gary Dillabough, the company has spent hundreds of millions of dollars amassing property in downtown in recent years.
Dillabough had planned to develop WeWork's vision of a future city with Neumann. But Neumann stepped down as CEO and chairman of the office-sharing company after plans for its initial public offering were scrapped in September.
Still, he's maintained his billionaire status, thanks in part to a rescue package from SoftBank Group Corp. that includes a $185 million consulting fee and enables him to sell at least $970 million of his stock.