WeWork Adds Harvard's Frei to All-Male Board After Criticism
(Bloomberg) -- WeWork Cos. is adding a woman to its all-male board of directors as it seeks to burnish its image before becoming a public company.
The New York-based office-rental startup, which could begin a roadshow for its initial public offering as early as next week, people familiar with the matter told Bloomberg, will add Harvard Business School professor Frances Frei to its board, according to a filing made public Wednesday. The company said that within a year of its IPO, it aims to add an additional director, "with a commitment to increasing the board's gender and ethnic diversity."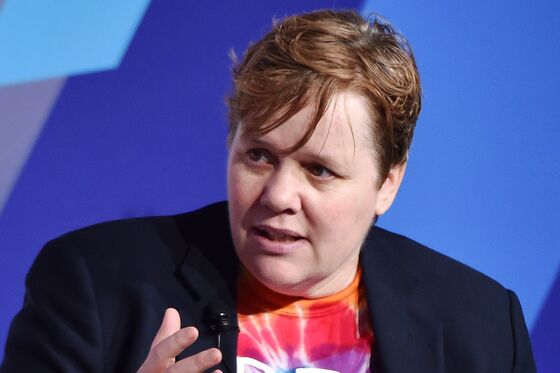 Frei previously was senior vice president at Uber Technologies Inc., where she served on the management committee that ran the company as it searched for a new chief executive officer.
WeWork also disclosed in the filing that CEO Adam Neumann returned $5.9 million worth of partnership interests initially granted to him as compensation for trademarks used in the company's rebranding.
Investors like BlackRock, State Street Global and TIAA are increasingly putting pressure on companies to ensure women are present at the highest levels of corporate governance. The last all-male board in the S&P 500 added a woman in July, and investors are now pushing smaller companies to add women as well. About 8% of companies in the Russell 3000 still lack even one female director, according to Bloomberg data.
In a study of 100 IPO boards from 2014 to 2017, about half went public without a single female director, according to data compiled by advocacy group 2020 Women on Boards. In public offerings since April, women have only occupied about 19% of the new spots, according to New York-based executive recruiter G. Fleck / Board Services.
At least two other technology companies on the cusp of listing their shares, Peloton Interactive Inc. and Cloudfare Inc., both included women directors in their IPO filings.