Wells Fargo Hires Mike Santomassimo to Succeed John Shrewsberry as CFO
(Bloomberg) -- Wells Fargo & Co. veterans may have to get used to hearing "Well, at JPMorgan..."
The San Francisco-based lender hired Mike Santomassimo as its next chief financial officer Tuesday, marking the latest in a wave of JPMorgan Chase & Co. veterans that Chief Executive Officer Charlie Scharf has enlisted atop Wells Fargo.
Scharf, a one-time Jamie Dimon protege who spent more than a decade at JPMorgan and its predecessor firms before running Visa Inc. and Bank of New York Mellon Corp., has tapped seven veterans of the nation's largest bank -- all men -- to serve on his top leadership team. When the new hires are all in place, Wells Fargo's operating committee will have collectively spent more years at JPMorgan than at Wells Fargo.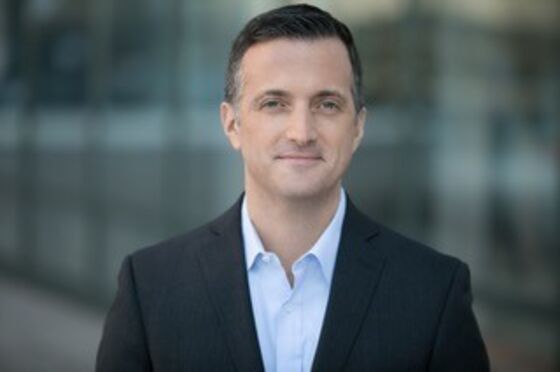 It's hardly unusual for a new chief to bring in his own leadership team, but Scharf has done so with notable speed and scope since taking over in October.
Scharf joined Wells Fargo following a six-month search for an external CEO after the previous leadership team struggled to turn itself around from a series of scandals. He's known in financial circles as willing to clean house and has faced little resistance from investors who have seen the bank's stock drop 55% in the last five years.
Santomassimo, who has been CFO at Bank of New York Mellon since 2018, will take on the role starting in the fall, Wells Fargo said in a statement Tuesday. Prior to joining BNY Mellon, Santomassimo spent 11 years at JPMorgan.
He replaces John Shrewsberry, who is retiring after six years as CFO and 22 years at Wells Fargo. Shrewsberry, once seen as a CEO candidate, is the last to leave Wells Fargo of the eight senior executives who had pay clawed back in 2017 as the board held senior leaders accountable for a fake-accounts scandal.
Santomassimo is expected to be based in New York along with Scharf and Chief Operating Officer Scott Powell, further shifting the geographic power balance of the California-based lender.
Part of Santomassimo's task will be helping rein in the bank's costs. Wells Fargo last week reported its first quarterly loss since 2008 on a spike in loan-loss provisions tied to the economic fallout of the coronavirus pandemic.
Wells Fargo shares rose as much as 7% on Tuesday, the biggest gain in more than a month. The stock is down 52% this year.
Scharf said he will start cutting expenses in the second half of this year and aims to eventually trim at least $10 billion of costs. Wells Fargo -- the biggest employer among U.S. banks, with 266,000 workers -- is planning thousands of job cuts to start in 2020, Bloomberg reported earlier this month.
"Mike is a strategic-minded CFO with success in building and leading global finance teams that help drive business improvement," Scharf said in the statement. "He is action-oriented and will be an important partner to me and our entire operating committee as we move our company forward."