Wells Fargo CFO Sees Doubling Investment-Banking Fees in 5 Years
(Bloomberg) -- Wells Fargo & Co. Chief Financial Officer John Shrewsberry isn't giving up on the bank's ambitions for investment-banking growth.
A year ago, Shrewsberry said the San Francisco-based lender could more than double its revenue from that business to as much as $5 billion annually. Now he's giving a timeline.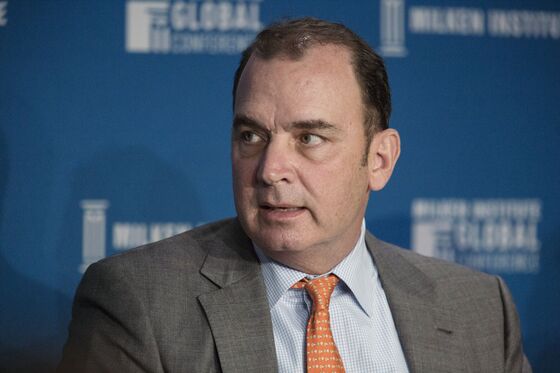 "We could easily have twice the contribution five years from now that we do today from the combination of corporate and investment banking," Shrewsberry told investors Tuesday at the Bank of America Merrill Lynch Future of Financials 2018 Conference in New York. "We keep chipping away relationship-wise with our clients, talent-wise on our own platform."
Investment-banking fee revenue for the first nine months of this year ticked up slightly, to $1.4 billion, compared with $1.3 billion a year earlier. Earlier this year, Wells Fargo announced the combination of its corporate-banking group, financial-institutions group and Wells Fargo Securities into one corporate and investment-banking unit as part of a larger effort to improve the wholesale division's profitability.