Watchmaker to Stars, Hublot See Red in Looming 'Bling' Showdown
(Bloomberg) -- A Southern California jewelry and watch designer adopted "Red Gold" as the signature name for his creations to appeal to high-flying athletes and artists who may have balked at wearing rose-hued bling.
That marketing decision worked: Chris Aire's adornments can cost $275,000 and have been worn by some of the biggest names in sports and entertainment, including Muhammad Ali, Jay Z and Angelina Jolie.
Aire's seven-year fight to block luxury giant LVMH's Hublot from using "red gold" to describe its own wares was -- until late last night -- heading for a celebrity-studded showdown in federal court in Los Angeles later this month. That's when both sides decided to avoid letting a jury decide whether red gold is a valid trademark and settled out of court.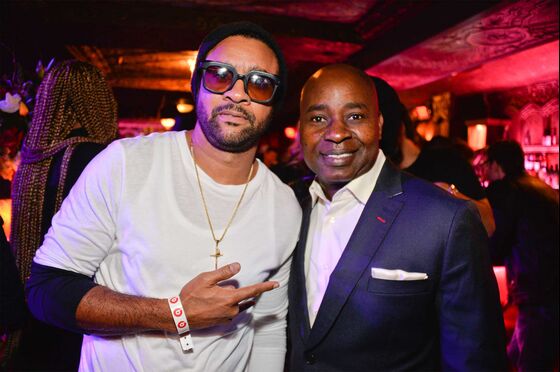 Lawyers for Hublot of America and for Aire's Solid 21 Inc. said in a court filing that they're dismissing all claims and counterclaims. Terms of the settlement weren't disclosed.
The dispute was over whether the Swiss luxury watchmaker infringes the trademark owned by Aire, a Nigerian immigrant who came to the U.S. as a teenager. Damages could have been in the tens of millions of dollars if the case had gone to trial and the jury had rejected Hublot's defense that red gold is just a generic term for a high-copper-content version of the precious metal.
Aire, whose nickname among his customers is "Iceman" -- think diamonds -- argued that Hublot tried to cash in on the cachet of his oversize, bold and flashy Red Gold timepieces among celebrities when it started to use the phrase for some of its Big Bang line of chronographs, first introduced in 2005, including the Caviar Red Gold.
To support his claim that Hublot's use of the phrase has confused consumers, an important element of trademark infringement, Aire had planned to call some of his longtime celebrity clients to testify, including former Seattle SuperSonics point guard Gary Payton and rapper Orville "Shaggy" Burrell.
Aire says he picked the name Red Gold for his watches and jewelry because other terms commonly used for gold with that type of hue, rose gold or pink gold, were a big put-off for his male clientele.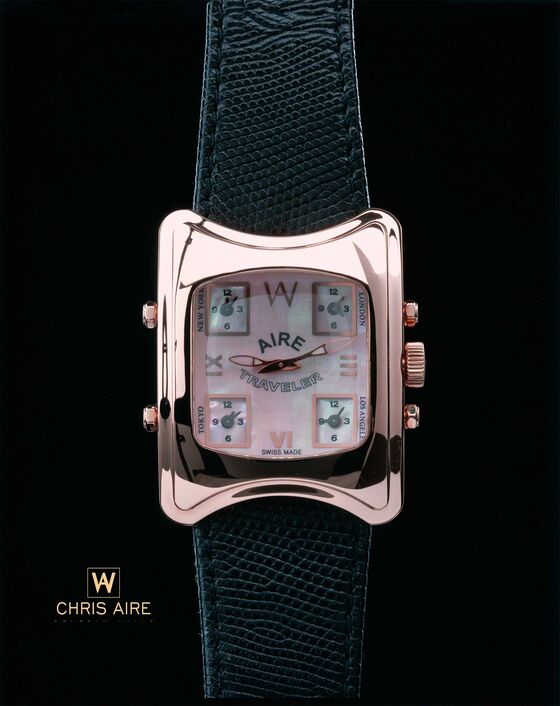 "You couldn't give rose gold away before we started branding it," Aire said in an interview in his secluded home in the hills west of Los Angeles. "We've made it appealing to customers who wouldn't have wanted it before, and a lot of these customers are very, very high-profile celebrities who talk about it in their music and wear it to the Oscars."
Representatives of Hublot and LVMH didn't respond to requests for comment on the case.
Even if Aire had convinced the jury that the phrase is not generic and that his customers associate the term exclusively with him and his merchandise, his victory may have turned out to be a Pyrrhic one because of the difficulty of winning any of Hublot's profits, said Aaron Moss, an intellectual property lawyer with Greenberg Glusker in Los Angeles.
Last year, a jury agreed with San Diego Comic-Con that "comic con" is a valid trademark but awarded the convention only $20,000 in corrective advertising damages in its lawsuit against the organizers of a rival Salt Lake City event.
"As Comic Con shows, the chances of significant damages aren't great," Moss said.
Aire got a U.S. trademark for Red Gold as it applied to jewelry and watches in 2003. He started his company in 1996, after working as an apprentice in the Los Angeles jewelry district, and wanted to create unique pieces for artists and athletes. His big break came when he spent hours waiting in the bar of the Ritz Carlton for a chance to show his merchandise to Payton who was staying in the hotel during the SuperSonics playoff games against the Lakers.
Although Payton didn't buy anything then and there, he took a liking to Aire and invited him to a charity event in Miami after the end of the season where he bought about $50,000 worth of jewelry and watches, Aire recalls.
"You have that moment when everything now makes sense," Aire said. "It was an idea in my mind that I though would resonate, but I wasn't 100 percent sure until that sale."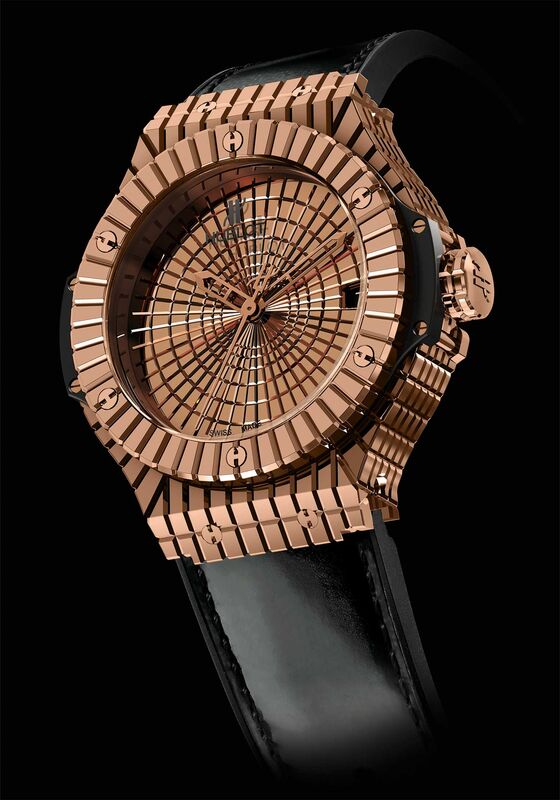 Hublot of America, the defendant in the lawsuit, initially prevailed with its argument that red gold has been used for many years in the jewelry and watch industry and isn't entitled to trademark protection. In 2015, U.S. District Judge Dolly Gee agreed that Hublot had provided "overwhelming evidence" that the phrase was a generic one before Aire's company started to use it commercially.
That ruling was overturned last year by a U.S. appeals court, which found that the judge had improperly ignored evidence from a linguist about "associations that ordinary English speakers have with the term 'red gold"' as well as the declarations of consumers who said they associate the catch-phrase with Aire and his company.
Hublot had asked the judge to block Aire's celebrity clients from testifying notwithstanding the appellate court's ruling.
Hublot's Big Bang watches have been a tremendous success and reportedly helped the Geneva-based company increase revenue more than fivefold from 2004 to 2007. LVMH Moet Hennessy Louis Vuitton SE acquired Hublot in 2008.
Hublot Chief Executive Officer Ricardo Guadalupe expects revenue this year to top 600 million Swiss francs ($611 million), Finanz und Wirtschaft reported last month.
Whether the jurors would have heard about the Swiss watch maker's profits is another matter. Hublot asked the judge to exclude evidence of its revenue and earnings, saying it would have prejudiced the jury. Solid 21 either lost or destroyed relevant financial records, Hublot said, so it couldn't seek its own lost profits but was trying to claim Hublot's. Since there was no evidence of willful infringement, that option was barred by law, the company said.
The case is Solid 21 Inc. v. Hublot of America Inc., 11-cv-00468, U.S. District Court, Central District of California (Los Angeles).