Warren Says Wells Fargo Must Fire CEO Before Fed Ends Growth Cap
(Bloomberg) -- U.S. Senator Elizabeth Warren renewed her call for the ousting of Wells Fargo & Co. Chief Executive Officer Tim Sloan, saying the Federal Reserve shouldn't lift an order restricting the bank's growth until he's gone.
A recent report of misconduct in the bank's wholesale division, which Sloan ran prior to taking the top job, demonstrates that he isn't the right person to run Wells Fargo, the Democratic presidential candidate said Friday in a letter to Federal Reserve Chairman Jerome Powell. A 2015 anti-money-laundering consent order with the Office of the Comptroller of the Currency, followed by the alleged altering of documents to satisfy the order, show Sloan's direct ties to bad behavior, Warren said.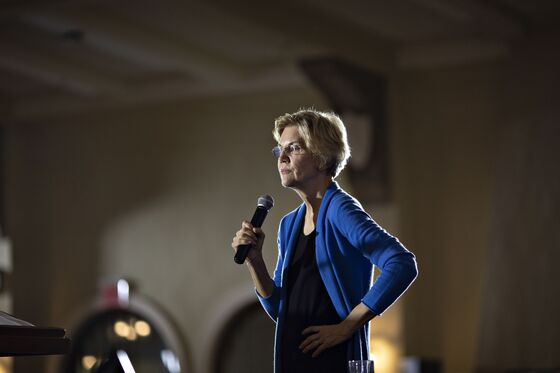 "Wells Fargo is fundamentally broken, and there is no evidence whatsoever that these problems can be fixed under Mr. Sloan's watch," the Massachusetts senator wrote. "The Federal Reserve should take no action to remove the growth cap until Wells Fargo replaces Mr. Sloan as CEO."
The San Francisco-based lender has credited Sloan for leading an overhaul of the bank over the past two years, rooting out and fixing past problems, addressing regulators' concerns, tightening internal oversight, streamlining structure and taking other steps to improve earnings. The most recent word from the bank's chair, Betsy Duke, is that the board stands behind Sloan.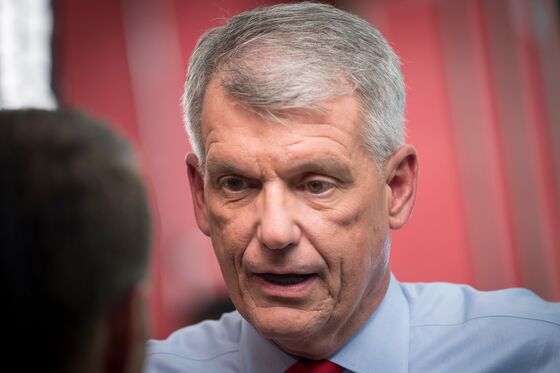 Warren has repeatedly criticized Wells Fargo amid customer-abuse revelations that erupted more than two years ago with a phony-accounts scandal. Last year, the Fed imposed an unprecedented sanction on the bank, forbidding it from boosting total assets beyond their end-of-2017 level. Following a letter from Warren, Powell later agreed that the ban would stay in place until the full Fed board determined the bank has made enough progress in fixing its missteps.
Sloan told investors last month the bank plans to operate under the asset cap through the end of 2019, longer than previously forecast.