Walmart Sale of Asda Likely to Be Approved By U.K.'s CMA
(Bloomberg) -- Walmart Inc.'s sale of a majority stake in Asda is poised for approval by U.K. antitrust regulators, finally allowing for a gradual exit from Britain's grocery sector after more than two decades.
The Competition and Markets Authority said it was likely to accept an offer from the consortium of TDR Capital and the Issa brothers, the sibling duo behind the convenience-store operator EG Group to sell 27 gas stations. The regulator previously said there were potential competition concerns in some local areas.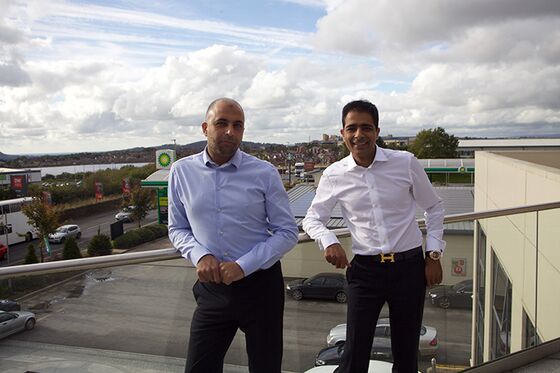 The CMA considers the potential fix "or a modified version" to be "reasonable," it said Wednesday. The decision by the antitrust regulator avoids a deeper investigation which could have delayed the overall deal. The CMA now has 40 days to work through the details of the proposed remedy.
Walmart's Sale of Asda Needs to Address Concerns Over Gas Prices
The potential green light comes two years after regulators blocked Walmart's previous attempt to sell the Asda business to bigger rival J Sainsbury Plc saying the combination would lead to higher prices and less choice for shoppers.
Walmart, the world's largest retailer, has owned Asda since 1999 and has been seeking to offload the chain for at least four years to better focus on the U.S., where it gets three-quarters of its revenue. Asda has been more exposed to the threat from Aldi and Lidl than Tesco Plc and J Sainsbury because its prices generally are lower. Meanwhile those rivals have made big acquisitions to bolster their clout with suppliers.
A spokesman for the Issa brothers and TDR Capital said they are restricted from providing exact details of which gas stations will be sold but had already received significant interest from potential buyers "demonstrating the strong growth potential of our forecourts and the liquidity in the market."
"Over the coming months, we are confident that we will be able to agree a sale to suitable operators to take over all identified sites," the spokesman said in an emailed statement.