Crypto Needs More Scrutiny by Wall Street Derivatives Cop, Lawmakers Say
(Bloomberg) -- A key group of bipartisan lawmakers is calling on Wall Street's top derivatives regulator to do more to rein in cryptocurrencies, which may be welcomed news for industry executives who prefer the agency to have a bigger role. 
In a letter to the chairman of the Commodity Futures Trading Commission, the top Democrats and Republicans on the Senate and House Agriculture Committees say the watchdog has a "critical role to play" in regulating digital assets.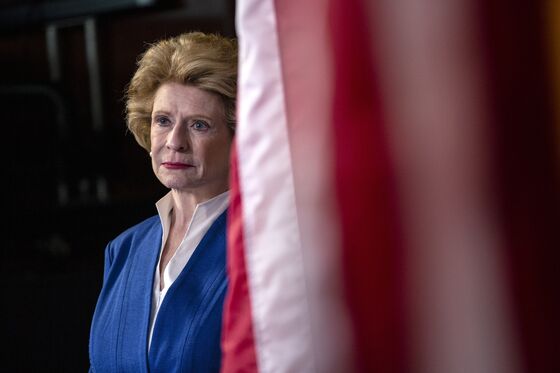 "It is imperative that customers are protected from fraud and abuse and that these markets are fair and transparent," wrote lawmakers including Debbie Stabenow, the top Democrat of the Senate Agriculture Committee, and John Boozman, the panel's top Republican. 
The letter comes as lawmakers and regulators jostle over jurisdiction. A key flashpoint that has emerged is whether tokens are securities that should be policed by the Securities and Exchange Commission. The agency's chair, Gary Gensler, has garnered attention for his aggressive comments that they should. But industry executives have called for the CFTC to do more, and the regulator has historically taken a more friendly approach to the asset class.
The lawmakers said in their letter that the two largest coins, Bitcoin and Ether, are commodities that would fall under the CFTC's purview. While as SEC chair Gensler has said he considers Bitcoin to be a commodity and not covered by securities rules, he has declined to address Ether's status directly.
David Scott, the Democratic chair of the House agriculture panel, and Republican ranking member, Glenn Thompson, also signed the letter -- a rare show of bipartisanship in a divided Congress. The agriculture committees oversee the CFTC, which regulates much of the $610 trillion global derivatives market. 
The CFTC took an early lead on enforcing crypto, and has been closely scrutinizing the industry since allowing Bitcoin futures to start trading in 2017. But its powers are mostly limited to overseeing derivatives.  
The lawmakers also said they're especially worried about potential fraud and manipulation in the decentralized finance -- or DeFI -- market. They asked Rostin Behnam, chair of the CFTC, to answer questions about what steps the agency is taking to protect consumers and collaborate with other regulators.