The Polestar 2 Is Priced to Beat Tesla's Best-Selling Model 3
(Bloomberg) -- The Securities and Exchange Commission isn't the only one after Elon Musk these days. On Wednesday, Polestar unveiled its first all-electric vehicle, the Polestar 2, and Chief Executive Officer Thomas Ingenlath has no qualms about putting a target on Tesla's back.
Pitting the car directly against Tesla, he says, "makes it a bit more understandable and clear to the public what this car is."
All-electric luxury cars are nothing new. Audi and Jaguar each have one or two. Acura, Ferrari, McLaren, and BMW have long made hybrid supercars. Porsche, which on Tuesday announced it will electrify the next generation of the best-selling Macan, will start selling the electric Taycan later this year. But Polestar 2 is the most likely of any to compete in price and performance specifically with the Tesla Model 3, America's best-selling electric car (and one of the year's top-selling sedans, period).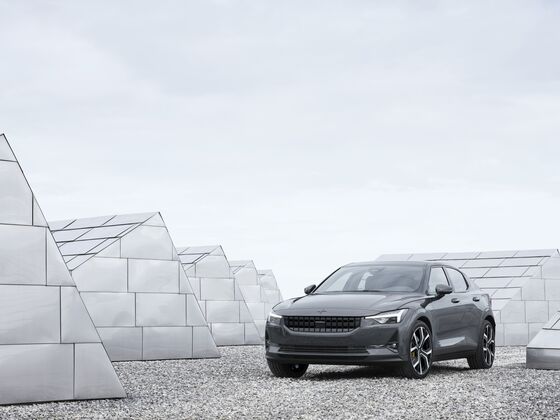 Starting at $63,000, the five-seat fastback comes with all-wheel drive and a 408-horsepower electric powertrain. It will hit 62 mph in less than five seconds, according to Polestar officials. Its two electric motors and 78-kilowatt-hour battery capacity will enable a driving range of 500 kilometers (310 miles). That's slower from a standstill but with a range equal to the Tesla's.
The price of the launch-edition Polestar 2 is mitigated by federal incentives totaling $7,500, bringing it to $55,500. (Polestar declined to give exact pricing for the vehicle after the first year of sales, but a spokesman says it would be approximately $55,000, or $47,500 after incentives, for the long-range, 78kWh battery model.) By comparison, the dual-motor, all-wheel-drive version of the Model 3 costs $50,850 after incentives; the base-model rear-wheel-drive Model 3 costs $32,850 after savings—if you could even get one.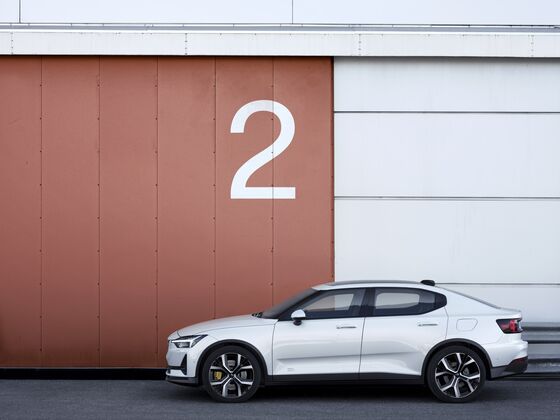 Exterior design cues include tiny individual LED pixels that make up the overall shape of the headlight as well as "proximity" lighting, which engages lights outside and inside the car as the owner approaches with the key fob. Frameless side mirrors and a panoramic glass roof with the Polestar logo reflected onto it from just underneath will also help distinguish the Chinese-made sedan from its American competitor. Gold-colored seat belts, brake calipers, and valve caps are available with a $5,000 Performance Pack turns (though not recommended if you live outside Miami). Those are likely the most outré things about the new vehicle from the staid, Swedish automaker. Compared with the electric Taycan, which looks rounded—like a cross between a Panamera and a Cayman—the Polestar 2 is more square around the edges. After all, Volvo is the parent company.
While details regarding the interior remain limited, voice control and an 11-inch touchscreen display will come standard. The dashboard is expected to be as bare as the one in the Model 3, which seems to be the going thing among premium electric family cars. Polestar has also announced that this will be the first car to have Google's Android platform as the basis of its infotainment system, though it will still be enabled with Apple CarPlay as well, among other technologies.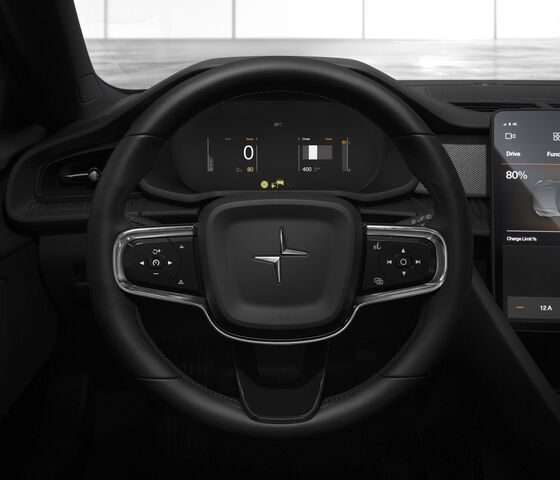 Preorders are available online, and in accordance with Polestar's plan to sell only via internet boutique, eager customers need to head to a no-commission "guide shop" boutique to test it out. It's a sales model that—you guessed it—Tesla pioneered, rather than using traditional car showrooms and dealerships, and that Polestar is now iterating upon with all-inclusive pricing that combines costs such as insurance and maintenance into a single monthly payment. The first Polestar North America retail space is slated for California at the end of 2019.
"We know already today that people do the majority of their buying research and shape their opinions on the net. They do not come three or four times to the dealer," Ingenlath says. "I'm very optimistic that people will buy cars online rather than in the showroom, where you might suspect yourself being overwhelmed in the situation, rather than purchasing one in the privacy of your own home where you do your final click."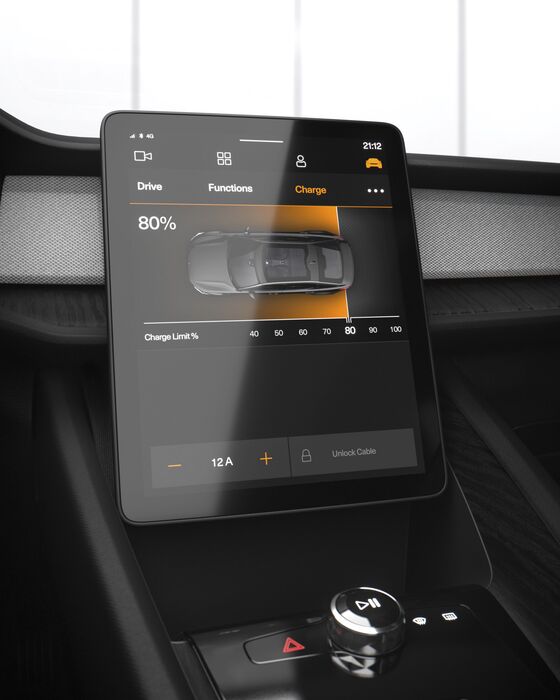 Ingenlath declined to give exact numbers but says the global target production volume for the Polestar 2 will be from 50,000 to 100,000 units sold annually. China will be the biggest market, followed by Europe and North America. California in particular, with its relatively more-established charging network for electric vehicles—and, no accident, Tesla's biggest market—will be a massive target for Polestar 2 marketing.
The Polestar 2 is set for public debut at the Geneva Motor Show in early March. It follows the Polestar 1 hybrid coupe and precedes a Polestar 3 electric SUV anticipated by 2021. Production will begin in China in 2020.