Vivendi to Sell Up to Half of Universal Music, Rules Out IPO
(Bloomberg) -- Vivendi SA plans to sell up to half of Universal Music Group, a unit analysts value at more than $20 billion, to cash in on a surge in streaming that's overtaken the industry.
The French media conglomerate will sell the stake to one or more "strategic partners" and has ruled out an initial public offering -- long seen by analysts as a likely option -- because it is too complex.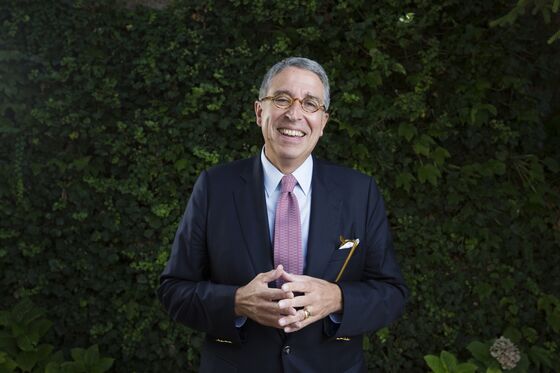 Vivendi will establish a floor price for the stake sale, which will probably go ahead this fall and could be completed within the next 18 months, it said in a statement Monday after share trading ended in Paris, where Vivendi is listed. The stock rose as much as 4.6 percent on Tuesday and was trading 3.7 percent higher to 22.19 euros at 9:02 a.m.
"We will only choose investors who are compatible with Universal Music Group's current strategy," Chief Executive Officer Arnaud de Puyfontaine told analysts on a conference call. "The proceeds could be used for a significant share repurchase, reduction of capital and bolt-on acquisitions."
The rise of illegal downloads more than a decade ago was a body blow for music companies. Their efforts to promote legal downloads stumbled, leaving them with no viable alternative to CD sales before they reluctantly embraced streaming. Analysts at Liberum this month valued Universal Music at 20.6 billion euros ($24 billion).
Last year, online streaming services became the recording industry's biggest revenue generator, bringing a windfall for its owners. Swedish music streaming platform Spotify Technology SA went public in April and this month Tencent Holdings Ltd. announced a plan to spin off its online music business with a listing in the U.S.
The Universal Music stake could raise as much as $15 billion for Vivendi, according to an estimate from Bloomberg Intelligence analysts Matthew Bloxham and Matthew Kanterman.
"Funds could be employed to help expand in online gaming, and further reshape the company's portfolio of content creation and distribution assets," the analysts said in a research note.
Vivendi said Universal Music's streaming revenue was strong in the first half. Universal Music is the company's biggest profit generator, representing around 45 percent of revenue and 70 percent of operating income last year with artists including Drake, Taylor Swift and Eminem.
It has been a rare bright spot for Vivendi and top shareholder Vincent Bollore, who has been dealt multiple setbacks this year.
Bollore lost a proxy battle for control of Telecom Italia SpA to U.S. activist fund Elliott Management Corp. in May, he was charged with bribing African officials over port deals, his Autolib electric-car system has skidded off course with lost contracts and Vivendi unit Canal+ lost its three-decade grip on French soccer broadcast rights from 2020. Bollore has denied wrongdoing in the African ports case.
Vivendi said it wrote off 512 million euros on its 24 percent equity stake in Telecom Italia, taking account of what it called execution risks associated with the former monopoly's industrial plan and "given Vivendi's lower power to participate in Telecom Italia's financial and operating policy decisions."
It also said it was in exclusive talks to buy Editis, France's second-largest publishing group, from Grupo Planeta SA. The Editis business had an estimated enterprise value of 900 million euros.
Vivendi's second-quarter revenue rose to 3.35 billion euros, missing the 3.38 billion-euro average of analysts' estimates compiled by Bloomberg.
The company said it was confident in its outlook for the second half of 2018, with Canal+ on track to meet a full-year target for earnings before interest, tax and amortization of close to 450 million euros. Advertising unit Havas was set for stronger net revenue growth in the second half thanks to major account wins, Vivendi said.