Vivendi Raises Pressure for Shake-Up of Telecom Italia Board
(Bloomberg) -- Vivendi SA has stepped up its campaign to shake up the board of Telecom Italia SpA at the phone carrier's annual meeting next month and signaled more openness to deals such as a merger of its landline network with a rival.
In a 48-page document that outlines concerns with five directors backed by Elliott Management Corp., Telecom Italia's largest shareholder reiterated calls to replace them with candidates proposed by the French media company.
"Vivendi believes that only such a board will have the credibility and trust of all shareholders to objectively analyze any industrial strategic options, including those for Telecom Italia's fixed network," it said.
Vivendi and the U.S. activist investor Elliott have been battling over the future of the former phone monopoly for almost a year. The two top shareholders disagree about what strategy to pursue to turn around the indebted carrier, which is contending with declining sales and profits in its home market amid rising competition. Vivendi's influence was weakened when Elliott's slate won the majority of board seats last May.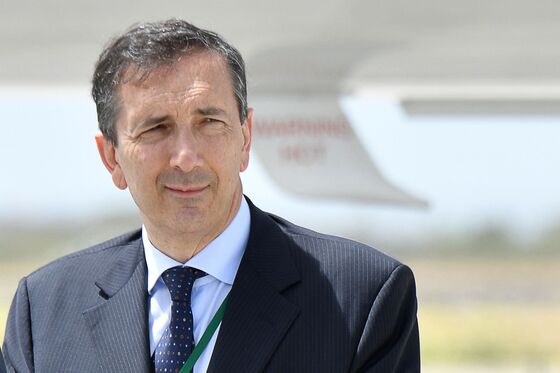 Elliott has proposed asset disposals -- including the spinoff of the carrier's landline network -- and in November put in place Telecom Italia Chief Executive Officer Luigi Gubitosi, after ousting Vivendi-backed Amos Genish.
On Sunday, Vivendi said it was open to a merger of Telecom Italia's landline network with alternative provider Open Fiber SpA that Elliott has proposed.
"Vivendi believes that Telecom Italia's fixed network is core to its value creation," it said in the presentation. "Vivendi is ready to support a merger of Open Fiber with TIM if the conditions are right and fair from an operational, financial and regulatory standpoint" and overseen by a board controlled by independent directors.
Telecom Italia's shares, which have lost around a quarter of their value in the past year, rose 1.1 percent as of 10:23 a.m. in Milan. Vivendi shares rose 0.1 percent in Paris.
Vivendi said it may also support any possible sale of nonstrategic assets, restoring dividend payments on Telecom Italia's common shares and a "simplification of capital structure." One such measure proposed by Gubitosi is the conversion of saving shares into common stock.
Vivendi proposes to replace Elliott representatives Fulvio Conti, Alfredo Altavilla, Massimo Ferrari, Paola Giannotti de Ponti and Dante Roscini with its candidates Franco Bernabe, Gabriele Galateri di Genola, Flavia Mazzarella, Rob van der Valk and Francesco Vatalaro at Telecom Italia's next annual general meeting on March 29.
The candidates will make the board more neutral, "leaving no single party in control," Vivendi said.
It said only two of the Vivendi-backed nominees will not be independent, and neither of them will be a candidate for chairman.
A representative for Elliott in Italy declined to comment.