Virus Throws New Wrench into U.S.'s Moribund Offshore Wind Plans
(Bloomberg) -- The nascent U.S. offshore wind industry is off to a rocky start, and stay-at-home orders are making it worse.
Restrictions in New York, New Jersey and elsewhere that have closed businesses and stalled construction projects are hampering undersea surveys and other steps necessary to start building wind farms in the Atlantic Ocean, developer Orsted A/S said in a filing Thursday. It comes as the Trump administration has already delayed permitting for projects.
While it has thrived in Europe, offshore wind has long struggled to take off in the U.S. But projects have gained momentum in recent years as states push to meet climate goals and bring renewable power to regions too crowded for big installations on land. Analysts forecast it could grow into a $70 billion industry that revitalizes ports from South Carolina to Maine.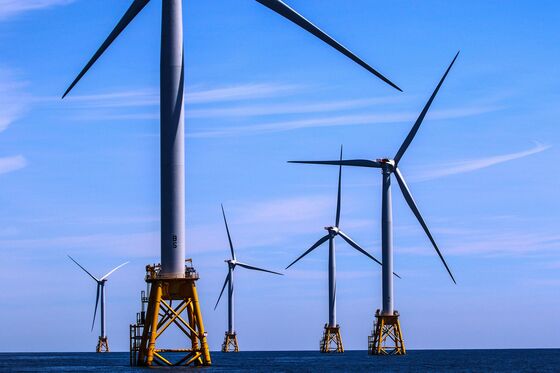 Orsted now expects a project it's building off Maryland to be commissioned in 2023, one year later than scheduled. A project the Danish company is planning off Long Island, will also be delayed beyond 2022. Projects off New Jersey, Rhode Island and Massachusetts also face potential setbacks, the company said.
The U.S. Interior Department has yet to give the final go-ahead to any major offshore wind projects. Vineyard Wind, an 800-megawatt project off the coast of Massachusetts, had expected to complete its permit in August 2019. The developers, Avangrid Inc. and Copenhagen Infrastructure Partners, were told in February that the project won't get an approval until at least Nov. 13.