Virus Fallout From Singapore Meeting Spreads Across Europe
(Bloomberg) -- Coronavirus cases traced to a business meeting in Singapore have reached three European countries after causing infections in Asia, illustrating the challenges of containing an epidemic whose death toll is now higher than SARS.
A cluster of cases in France, Spain and the U.K. confirmed over the weekend all appear to have links to a French ski resort, where the infected people had contact with a British man who had just returned from the conference in Singapore. The meeting, which took place at the Grand Hyatt hotel, was organized by an unidentified company in January and attended by more than 90 foreigners.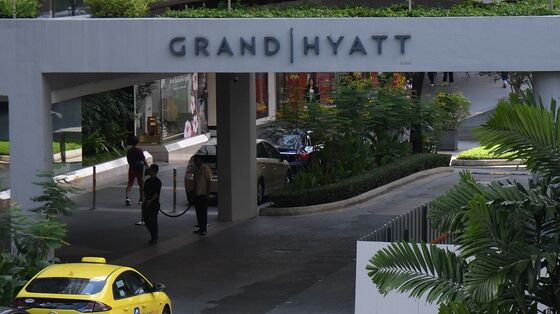 The spreading pattern is reminiscent of the SARS outbreak in 2003, when a single infected doctor transmitted the disease to multiple people and it was then carried around the world. Malaysia and South Korea had already confirmed cases of the virus linked to the Singapore meeting last week, and the cluster of European cases indicates that the meeting has become a major seeding event.
France's Health Ministry announced Saturday that a group of five Britons sharing a chalet in the Alps had been diagnosed with the virus, following their contact with a British man who attended the conference and tested positive after his return to the U.K. Both the U.K. and Spain confirmed further cases Sunday of Britons who had contracted the virus in France, with one patient being treated in London and another in Mallorca.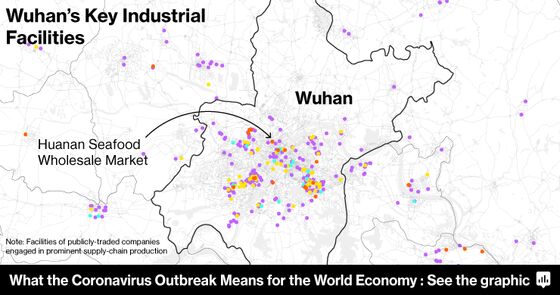 Over 40 cases of the virus have been confirmed in Singapore, and concerns about further contagion is impacting local events. Lockheed Martin Corp. and Raytheon Co. are among more than 70 international aviation companies that have withdrawn from Asia's largest aerospace and defense conference, which will be held in the city-state starting Feb. 11.
Here is what we know of the so-called Grand Hyatt cluster:
27-year-old Singaporean man, a 38-year-old female Singapore permanent resident and a 51-year-old Singaporean man attended the private business meeting and have the virus. They were among the 15 Singapore residents who attended the meeting.
A 41-year-old Malaysian man attended the meeting. He was in Singapore from Jan. 16-23 and became unwell after his return to Malaysia. He tested positive on Feb. 3. His sister, 40, and mother-in-law, 65, subsequently became ill and tested positive for the virus after meeting him in their hometown.
Two of the four South Korean men who attended the business meeting have been diagnosed with the virus after returning to Korea. The third man has tested negative while the fourth man is living in another country. So far there has been no reported transmission from the two infected patients in Korea.
A middle-aged British man attended the meeting. He was in Singapore for three days, before arriving in France's Haute-Savoie region on Jan. 24 for four days. He was reported to have tested positive for the virus in Brighton after his return to the U.K. In France, he shared a chalet in the Alps with a group of Britons, of which four adults and a child later tested positive.