Biden Agriculture Chief Signals Increase in Food Aid Beyond Covid Crisis
(Bloomberg) -- U.S. Agriculture Secretary Tom Vilsack is signaling a push to increase food assistance for the poor beyond the Covid-19 economic crisis.
The standard benefits may be too low, and the way they're calculated is outdated, Vilsack said Wednesday. The Agriculture Department has already begun a review that could lead to more aid.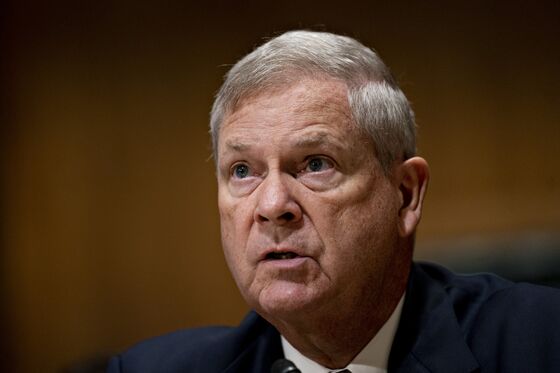 During the pandemic, the maximum food-stamp benefit was raised by 15%, a boost that President Joe Biden's $1.9 trillion virus-relief package would extend through September.
The increase during the economic crisis "is an indication we have some work to do in terms of the appropriateness, the level of benefits," Vilsack said at a virtual National Press Club speech on hunger in America.
Vilsack presented a starkly different view of food assistance for the poor than the Trump administration, which sought to restrict eligibility for food aid through administrative actions that were later blocked by courts. Vilsack said authorities needed to do more to assure eligible people were enrolled.
"We all benefit when we have nutrition security and food security among all our people," Vilsack said. Food assistance for needy families "is not welfare, it's not something that you should feel badly about."
USDA launched a review of the administrative formula used to calculate benefits under the Supplemental Nutrition Assistance Program, the formal name for food stamps, two days after Biden took office. It will likely be completed later this year, said USDA spokesman Matt Herrick.
"Some of the assumptions that form the basis of the calculation clearly are not what is happening in American families today," Vilsack said, citing unrealistic estimates of the amount of time families spend each day preparing food from scratch as an example.
The maximum monthly SNAP benefit for a family of four is currently $680, or $22.67 per day, plus an additional $102 a month due to virus-relief legislation. As of September, 42.9 million Americans were receiving SNAP benefits, 6 million more people than a year earlier, according to USDA.