Victoria's Secret Lingerie CEO Resigns
(Bloomberg) -- The head of Victoria's Secret Lingerie has left the company after just over two years in the role, according to a person familiar with the situation.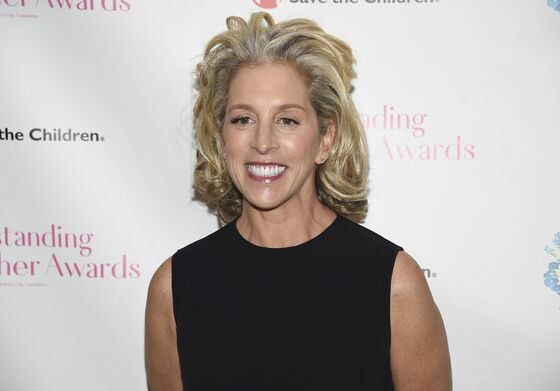 L Brands declined to comment. The company's shares pared gains after Bloomberg News reported the departure. The stock price is down about 39 percent this year to date.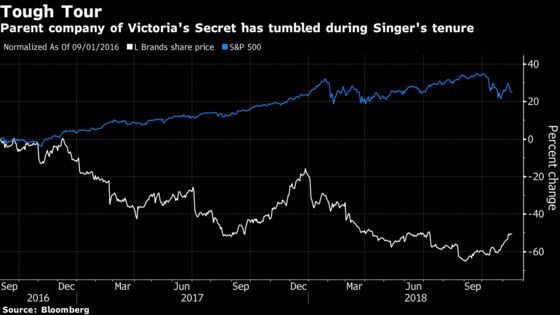 Victoria's Secret has been under scrutiny for failing to keep up with shifting consumer demands, especially involving themes of female empowerment and diversity. Its reticence to change has been made even more pronounced with the emergence of competitors like Rihanna's lingerie company Savage X Fenty and ThirdLove, which aim to be more inclusive of women of different shapes, sizes and backgrounds. Underwear trends have also been shifting toward comfort and athleticism, rather than lacy, padded and push-up.
In August 2017, Singer said Victoria's Secret is "in the business of fashion and sexy," and that she wanted to provide "choices of sexy" for its customers. In her time at the company, she tried to reset its "panty architecture" where lower-cost underwear was used as a promotional tool to attract shoppers to stores. Singer said she wanted to made panties a strong business -- rather than a marketing tool -- by embracing a fast-fashion model where styles are updated frequently.
The departure marks the latest in a string of leadership turnovers at the retailer. Singer herself replaced longtime Victoria's Secret head Sharen Jester Turney, who abruptly retired as head of the lingerie brand after a decade. In August, the company announced the retirement of Denise Landman, CEO of its Pink brand. Her replacement is Amy Hauk, head of merchandising and product development at Bath & Body Works.