Veru's Covid Drug Studies May Get Push After Mid-Stage Trial
(Bloomberg) -- Veru Inc. soared after its experimental cancer drug yielded promising results against Covid-19 in a mid-stage trial, and the company said U.S. biodefense and regulatory officials may help speed further investigation.
A study of 40 high-risk hospitalized Covid patients showed that those who received the drug were 81% less likely to die or suffer respiratory failure after 29 days than those who received a placebo, Veru said Monday. The shares rose as much as 19% as of 9:55 a.m. in New York.
Veru, based in Miami, said it has been granted an expedited meeting with the U.S. Food and Drug Administration to discuss the design of a final-stage trial to determine the therapy's effectiveness. The company said it's also meeting with the Defense Department's Biomedical Advanced Research and Development Authority to discuss funding. The FDA declined to comment, and BARDA representatives didn't immediately respond to a request for comment.
A number of companies have tested experimental and approved cancer drugs against the coronavirus. Like other oncology therapies that have been tried, Veru's candidate blocks inflammation, one of Covid's most destructive effects that can lead to a lethal reaction called a cytokine storm. At the same time, it has antiviral properties that may set it apart.
The drug, also targeted at prostate cancer, attacks microtubules, cellular structures that serve a number of functions including transport, Veru Chief Executive Officer Mitchell Steiner said in an interview. The oral drug may both stop viruses from circulating through cells and inflammatory biochemicals from spilling out, he said.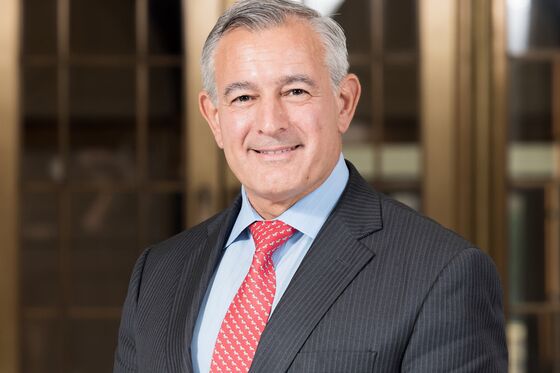 Doctors are searching for better treatments for coronavirus patients, particularly those with more severe forms of the disease who continue to die by the thousands. The seven-day average of daily deaths in the U.S. alone was about 3,000 as of late January, according to the Covid Tracking Project. While vaccines have been rolled out to more than 100 million people worldwide, the need for treatment is likely to persist, Steiner said.
The mid-stage trial also showed the drug was associated with a statistically significant decrease in time patients spent in the intensive care unit and reduced time on ventilators by about four days. Patients took capsules daily for three weeks or until discharged from the hospital, and the treatment was well tolerated, Veru said.
"This virus is going to take its time," Steiner said. "There are about a hundred thousand sick patients coming to the hospital each week. There's a need for an antiviral agent."
Veru initially licensed the compound from Ohio State University. Steiner said the company has enough supply to conduct a final-stage trial in 200 patients, and the results could be ready by the end of the year.
The company could ramp up manufacturing of the product on its own with enough funding, he said, and is also open to collaboration with a bigger pharmaceutical partner.