Venezuelan Migrants' Best Hope for Hospital Care Is a U.S. Navy Ship
(Bloomberg) -- Eleven-year-old Wylfran Urdaneta's tumor had grown so large that it was pushing against his spine by the time he climbed aboard a helicopter bound for a U.S. Navy hospital ship floating off Colombia's coast Wednesday.
The benign growth appeared when Wylfran and his family were home in Venezuela. Even though his mother was a surgical nurse in Barquisimeto's biggest hospital, arranging the operation was almost impossible: When they cobbled together money for imported supplies, the doctors didn't show up on the day of the surgery. With Wylfran suffering debilitating leg pain, it was time to leave their country, said his mother, Wendy Jimenez.
"If I stayed, what would happen to him? How bad would it get?" said Jimenez, 34. "There was nothing left there. All the doctors left."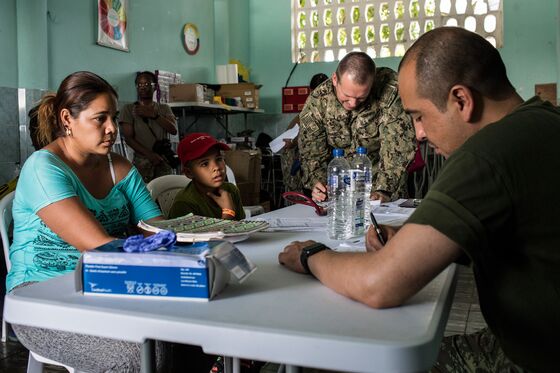 Wylfran and hundreds of Venezuelans who abandoned their imploding country lined up this week for free medical care provided by the U.S Naval Ship Comfort — an 894-foot supertanker converted into a floating hospital. The ship arrived Sunday off Riohacha, a coastal city 55 miles from border. It carries about 1,000 doctors, nurses and sailors, is equipped with surgical suites and its own lab and is emblazoned with a giant red cross.
On Wednesday, Wylfran and his mother boarded a Blackhawk helicopter with nine other patients. Minutes later, with a U.S. Embassy bag slung over his shoulder and a beige blanket from home folded neatly inside, he stepped aboard the 69,500-ton vessel.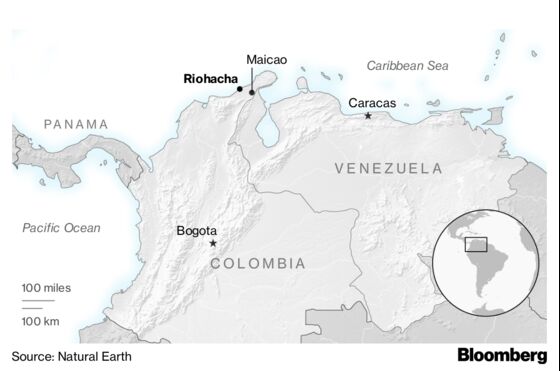 Its mission is to treat as many as 1,000 patients a day and perform dozens of surgeries for immigrants and residents of La Guajira, a department of roughly 1 million that is among Colombia's most neglected regions, with more than half the population living in poverty. It also demonstrates soft power as Venezuelan President Nicolas Maduro, an autocratic socialist, increasingly depends on support from countries such as Russia, Turkey and North Korea.
Lieutenant Commander Amanda Antonio, who runs one of the Navy's medical sites ashore, said doctors ask few questions of patients.
"Medicine is a safe place and we don't want people worrying about the politics of it all," she said. "We just want to know where it hurts."
The Comfort mission comes as Venezuela continues a five-year plunge into penury under Maduro that has driven 3 million people from the country. The bolivar currency is almost worthless. Getting food, basic health care and medicine with any regularity is nearly impossible for everyone except the rich and the inner circles of the kleptocracy.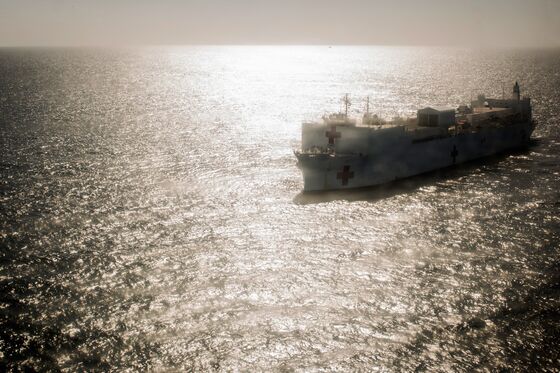 More than 1 million Venezuelans are already in Colombia and thousands cross the 1,400-mile (2,250-kilometer) border every day. Sheltering them could cost the government billions, and health care alone will cost roughly $255 million a year, according to a World Bank study last month. This month, Bogota opened a refugee camp to house some 500 Venezuelans, most of whom had walked days from the border.
Despite the crisis, Maduro's government has refused to accept humanitarian aid through countries it considers enemies or non-governmental organizations. Relations between Washington and Caracas are hostile, with the U.S. placing sanctions on top Venezuelan officials and Maduro claiming the Americans are plotting his ouster.
Before Comfort began its three-month Latin America mission, Bolivian President Evo Morales, one of Venezuela's closest allies, called it a "covert U.S. invasion of Latin America" and a "threat against Venezuela." And China deployed its own floating military hospital in September.
The Comfort "is one of the few things the U.S. can do on the humanitarian side," said Evan Ellis, a U.S. Army War College professor who studies Latin America. "The U.S. is not looking at a military intervention, and meanwhile this exodus is just pummeling the region."
The ship is stationed about 17 nautical miles off the coast and only surgery patients like Wylfran are being treated aboard, ferried out by choppers. Below decks are a modern hospital with its own blood bank, water desalination plants, MRI machine and 12 operating rooms.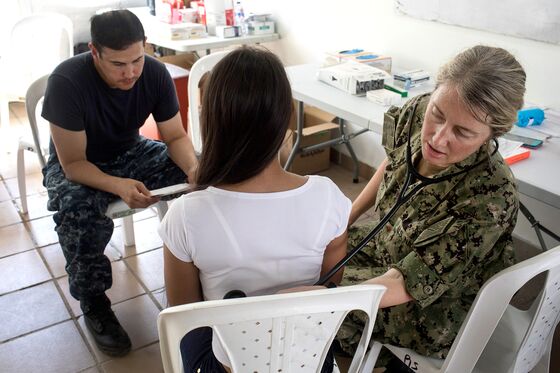 U.S. sailors mixed seamlessly with personnel from across the Americas: Canadian doctors and nurses and a team of 14 volunteers from the Venezuelan American Medical Association. A lanky Argentine ushered patients off an elevator with a "bienvenidos" and a wave. Wylfran, wearing Nikes and faded grey denim cutoffs rolled just above the knees, waved to the room. He laughed as a Spanish-speaking nurse peppered him with questions about girlfriends.
Onshore, doctors, nurses and volunteers this week set up two medical sites in school buildings, converting classrooms into treatment rooms for pediatrics, dermatology, radiology and general medicine.
In one, doctors on Tuesday sliced a raisin-size growth off the face of 14-month-old Dairon Gonzalez. His mother, Maria Gonzalez, smuggled Dairon and his two brothers across the border last December, when store and pharmacy shelves went empty in Maracaibo and finding even one meal a day became nearly impossible.
"If I stayed, one of my children would die from malnutrition," Gonzalez, 23, said. "This was the only way to save them."
After her son's appointment, Gonzalez walked 30 minutes in worn-out cloth sandals to a one-room apartment she rents at the end of a dirt road abutting the airport. Inside the $50-a-month room, Gonzalez and two of her sons share a twin-size mattress without sheets or pillow. Dairon sleeps in a partially collapsed playpen that a local daycare donated.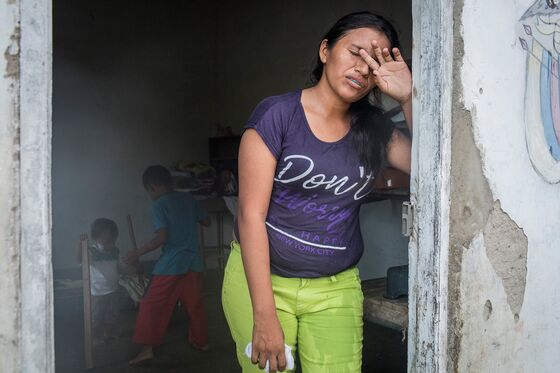 Like the Gonzalez family, Wylfran and Jimenez traveled across the border that bisects La Guajira, an arid peninsula that juts into the Caribbean Sea. Because they didn't have visas, they walked across gang-controlled dirt paths that circumvent the official crossing, arriving to the helter-skelter town of Maicao, where gasoline smuggled in from Venezuela is openly sold on the streets. Wylfran recalls riding in the back of truck to Riohacha, where they rent a room in an elderly woman's house. He hasn't been in a classroom for a year, and is sometimes in too much pain to run or play.
He entered the Comfort's intake area with a wide grin. "I'm nervous about the surgery, but happy," he said. "I think my life will be better now."
Wylfran is scheduled for his operation Thursday and, thanks to the work of the Navy doctors, he will attend school in January.