Venezuela's Young Contender Eyes China Reset
For the young politician trying to get rid of Venezuela's authoritarian leader Nicolas Maduro, a key question is how to deal with China.
Beijing has for decades been a heavy investor in Venezuela – under Maduro and Hugo Chavez before him – and a buyer of its oil. Its presence also gives it the chance to needle the U.S. in a region America considers its strategic backyard.
If National Assembly leader Juan Guaido comes to power, he will face a shattered economy with large reconstruction needs. Countries like China, with deep pockets and patience on investment returns, can help.
"We are ready to begin a constructive relationship and dialogue with China as soon as possible," Guaido told Bloomberg in an interview. That said, he also wants a reset in ties. He called for a more "transparent relationship," adding any prior deals with China would be honored – if they were lawfully done.
China is likely to be open to talks. Even so, Guaido will need to tread carefully to avoid antagonizing the U.S., which has become his vocal supporter. While both countries present an opportunity for a post-Maduro Venezuela, the worst outcome would be to get caught in a tussle between the major powers for influence.
Ticking clock | With a deadline to avoid a repeat government shutdown fast approaching, questions have arisen over whether Donald Trump's State of the Union address tomorrow could upend efforts to forge a border security deal. The president has suggested he could use his speech to reveal more of his own plans, including potentially a politically and legally fraught emergency declaration to circumvent Congress to begin building a Mexican border wall.
Early edge | The first contests to pick the Democrat who'll challenge Trump in 2020 play to the strengths of Senators Kamala Harris and Elizabeth Warren. Both are talented fundraisers who set down markers by jumping in early to what's shaping up to be a crowded field, and many party strategists gauge them as the current front-runners, Sahil Kapur writes.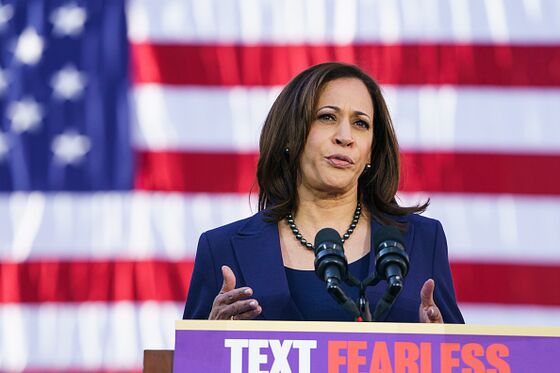 Italy's debt, Europe's problem | Nothing focuses the minds of Europe's political class quite like tremors in the Italian bond market. Despite years of pressure to clean up their act, the amount of sovereign debt held by some of the country's lenders creates a potential doom loop, in which the state and the banks could drag each other down. Giovanni Salzano and Demetrios Pogkas show how institutions across Europe could be caught up in the fall out.
Going for gold | A traditional haven in turbulent times, gold is seeing a resurgence of demand as signs of a global slowdown amid the prolonged U.S.-China trade war add to geopolitical risks. Zulfugar Agayev has an exclusive interview with the head of one oil-rich nation's sovereign wealth fund, which aims to double its holdings of the precious metal this year.
String of scandals | Australia's government vowed to act on all recommendations from an inquiry into decades of misconduct by the country's banks. In an excoriating report, retired High Court judge Kenneth Hayne lambasted senior executives and warned the scandal may lead to criminal charges. With elections looming, the government's response may reduce the sting of attacks from the opposition, which pushed for the inquiry.
U.K. Prime Minister Theresa May's launch of a new working group to look for a Plan B on Brexit comes too late to stop businesses such as Nissan Motor from ditching commitments to Britain.

In a rare break with Trump, the Republican-controlled Senate is poised to approve a measure urging the U.S. to continue the fight against Islamic State and al-Qaeda in Syria and Afghanistan and avoid any "precipitous withdrawal" from those conflicts.
And finally... Benjamin Netanyahu, embattled by corruption allegations and facing a formidable challenge in the April 9 election, has tapped an unlikely "running mate" to burnish his credentials: Donald Trump. Massive billboards of the Israeli prime minister and the American president clasping hands and smiling have been tacked up on major highways. A campaign video released last week also features Trump announcing the opening of the U.S. Embassy in Jerusalem under the caption: "They said it was impossible."