Debt-Restructuring Veteran Is Said to Mull Future Venezuela Role
(Bloomberg) -- Venezuela's opposition has discussed hiring well-known debt restructuring attorney Lee Buchheit for an advising role should President Nicolas Maduro leave office, according to five people familiar with the matter.
Advisers to National Assembly leader Juan Guaido, recognized by the U.S. and several dozen countries as interim president, have talked with Buchheit about taking on the job after he retires from Cleary Gottlieb Steen & Hamilton LLP at the end of next month, the people said.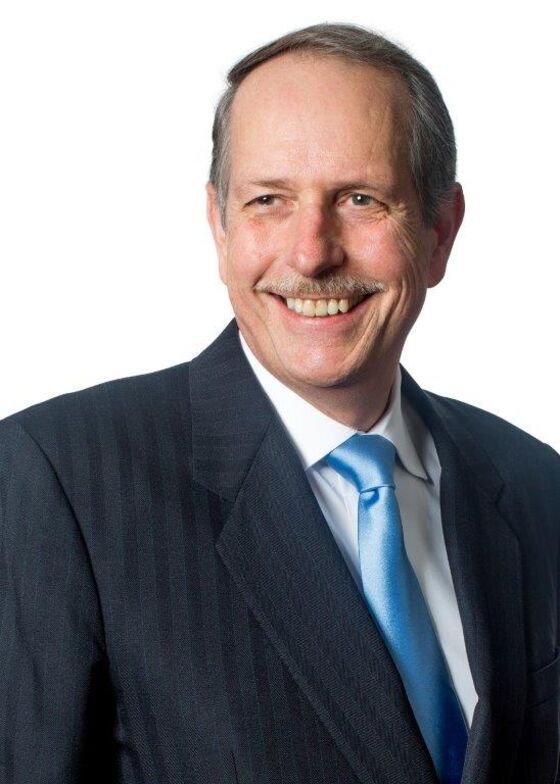 During his 43-year career, the Pittsburgh native worked on almost every major sovereign restructuring case, ranging from Mexico to Russia, Greece and Argentina. A clause in Buchheit's partnership agreement would prevent him from practicing law elsewhere, yet wouldn't forbid him from taking on an advisory role, one of the people said.
The job could pit Buchheit, 68, against his old boss at Cleary, Mark Walker, and colleague, Richard Cooper, who have been advising a group of Venezuelan bondholders after the Maduro regime defaulted on about $60 billion worth of notes. In July 2017, Buchheit and Mitu Gulati, a professor at Duke University Law School, warned that Venezuela would be among the world's messiest sovereign debt crises, months before Caracas began defaulting on its bonds.
"Holdout creditors in a restructuring of Venezuelan sovereign debt will therefore present a serious, potentially a debilitating, legal risk," they wrote at the time. "The mischief that litigating holdout creditors can cause in Venezuela is considerably greater than Argentina ever faced."
Guaido is still struggling to wrest control of the country from Maduro. In the meantime, he's building a parallel government, including a legal team and executives at state oil giant PDVSA, with the support of the U.S. and more than 30 nations recognizing him as Venezuela's leader. If Maduro leaves office, Guaido's first priority would be filling cabinet posts. The debt restructuring adviser would be chosen by the finance minister with input from other officials, one of the people said, adding that Buchheit is well known by the group.
Buchheit and a press official for Guaido declined to comment.
"We are not aware of any plan for Lee to serve as an adviser to the Venezuelan government," said Shannon Lynch, a spokeswoman at Cleary.
Buchheit made his name by reinventing concepts like collective-action clauses and asset protection orders. The former he dug up in a Harvard library, traced back to 19th-century England, and used in Mexico, Uruguay and Argentina to allow a majority of creditors to force a minority to accept a restructuring deal. He helped apply the latter in Iraq so U.S. investors divested from local assets.
Both strategies could come into play in Venezuela, where almost all of the nation's debt fell into default over the past year and a half as the economy got battered by hyperinflation, declining oil production and widespread shortages.
Buchheit's presence has been known to make hedge fund managers squirm. One veteran bond investor, who asked not to be identified to preserve professional relationships, said Buchheit was a tough opponent but it was hard to hate a man with such manners and wit.
"People who end up on the wrong end of Lee can get pretty ticked off, but by the time they realize what happened, it's too late," said Anna Gelpern, a law professor at Georgetown University and former colleague of Buchheit's. "He's like Sherlock Holmes to everyone's Dr. Watson. He delights in coming up with moves that he alone can come up with and springing them on the audience."
In the past decade, governments have usually demanded bondholders take bigger hits in restructurings, in part due to Buchheit, said Peter Kisler, a money manager at North Asset Management LLP in London, who holds PDVSA bonds. Harvard economist Ricardo Hausmann, an informal adviser to Guaido, has said Venezuela creditors will have to take a large haircut so the nascent government has enough money to relieve the pain felt by everyday people.
"He's the master at dealing with twists and complications," said Geraldine Sundstrom, managing director at Pacific Investment Management Co. in London, who first met Buchheit in 2000.