Vegas Gambler's Insider-Trading Conviction Upheld on Appeal
(Bloomberg) -- Las Vegas gambler Billy Walters's insider-trading conviction was upheld by a federal appeals court in New York, which rejected his argument that it should throw out the verdict because FBI leaks tainted his trial.
Walters, 72, was sentenced to five years in prison and a $10 million fine after being convicted of masterminding a six-year insider-trading scheme with former Dean Foods Co. Chairman Tom Davis. He argued that the case should be thrown out because of "extraordinary government misconduct" by a senior FBI agent who leaked grand jury information to the Wall Street Journal and the New York Times.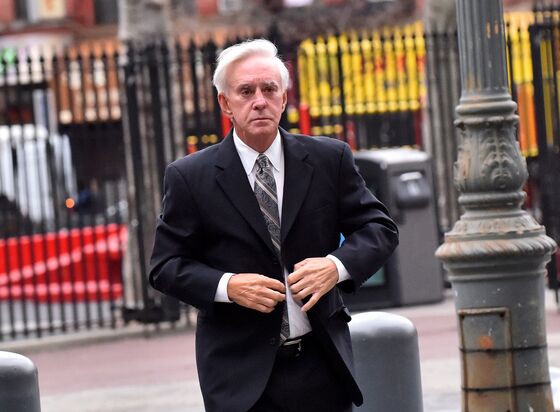 The appeals panel found the leaks "deeply disturbing and perhaps even criminal," but ruled that they didn't affect the fairness of the trial. The court threw out an order requiring Walters to pay $8.9 million restitution, sending it back to the trial judge for reconsideration.
The leaks came two years before the legendary sports gambler's 2016 arrest, when newspapers including the Wall Street Journal reported on details of an FBI probe. After Walters was charged, his lawyers complained that leaks of grand jury secrets tainted the case.
Walters argued on appeal that the government's "systematic and outrageous" leaks were aimed to put pressure on a witness, who then agreed to plead guilty and help the FBI.
"We agree with the district court that Walters's asserted claims of prejudice -- that the news leaks revived a 'dormant investigation' and precipitated Davis's cooperation -- are contravened by the record or wholly speculative," the appeals panel said.
Lawyers for Walters didn't immediately respond to phone and email messages seeking comment on the ruling.
Judge Dennis Jacobs filed a brief separate opinion, noting that both Walters and the FBI agent had both leaked confidential information.
"The leak of grand jury testimony is in some respects more egregious than anything Walters did," he wrote.
Walters made at least $43 million on tips from Davis, his former friend and golfing buddy. He was convicted of 10 counts of fraud and conspiracy last year after a four-week trial.
Prosecutors described it as an old-fashioned insider-trading plot: Davis would tip Walters, Walters would trade on the information and either make a profit or avoid a loss. Davis was sentenced to two years in prison after pleading guilty.
The case was among the most colorful and high-profile insider-trading prosecutions in recent years, entangling pro golfer Phil Mickelson, who wasn't accused of wrongdoing but agreed to pay back almost $1 million he earned trading on information he got from Walters.
Walters is serving his time in a minimum-security prison camp in Pensacola, Florida. He's due to be released in February 2022, according to the Federal Bureau of Prisons.
The case is U.S. v. Walters, 16-cr-00338, U.S. District Court, Southern District of New York (Manhattan).