Vakrangee Accounts, Business Face Scrutiny From Indian Ministry
(Bloomberg) -- India's ministry of corporate affairs has ordered an inspection of Vakrangee Ltd.'s books for three financial years, five months after Price Waterhouse resigned as the firm's auditor.
The process will include scrutiny of the auditor's resignation, Vakrangee's tax filings in the past five years, the number of outlets across India through which it provides financial services, and its shareholding structure, the company said in a filing to the exchange.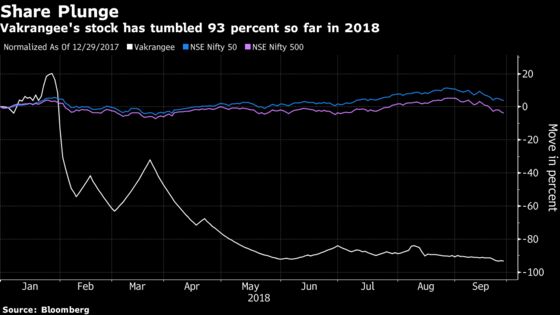 The investigation comes after Vakrangee shares crashed more than 93 percent this year as it is one of the several Indian companies that have faced auditor resignations, leading investors to doubt their accounting and business practices.
Vakrangee said it will "fully co-operate" with the investigation and try to complete the process at the earliest. The statement didn't give any details on the timeline of the investigation.