Postal Service Has Until Thursday to Report Late-Vote Total
(Bloomberg) -- The U.S. Postal Service manager in charge of election mail was given until 9 a.m. Thursday in Washington to calculate and report to a judge the total number of mail-in ballots that weren't delivered by Nov. 3.
"What I want to focus on is what's in all these postal facilities, and getting all those ballots out of the post facilities so they can be counted," U.S. District Judge Emmet Sullivan said at a hearing on Wednesday. "That's my primary focus right now."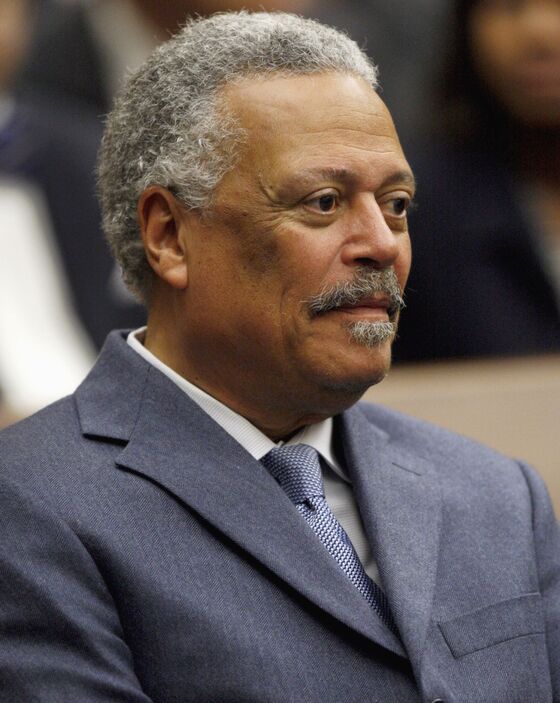 Sullivan gave USPS executive manager Kevin Bray his deadline and said, "We want the ballots moved."
Delayed mail is likely to result in thousands of valid ballots not being counted in some states where lawmakers or courts didn't extend deadlines to deal with the pandemic -- and, if late enough, could invalidate votes in states that did. The judge's order comes as President Donald Trump's campaign is suing to throw out ballots that arrive late.
Bray, who is in charge of processing the 2020 election mail, testified that there's "no excuse" for mail-in votes not being delivered on time, as he was questioned about delays in Pennsylvania -- one of the remaining battleground states that could determine whether the president wins re-election or Democratic challenger Joe Biden is inaugurated in January.
The USPS veteran told the court he didn't know why roughly 1,400 ballots mailed in central Pennsylvania on Saturday didn't make it to election officials until Tuesday, a day late by the agency's standards.
"I expect every piece of mail to be delivered, especially a ballot piece," Bray said under questioning by a lawyer for the NAACP, which sued over disruptive operational changes at the Postal Service. "I don't know why. There's no excuse. It never should have happened."
There are no "unaccounted ballots within the Postal Service network," USPS spokesperson Dave Partenheimer said in a statement. "These ballots were delivered in advance of the election deadlines. We employed extraordinary measures to deliver ballots directly to local boards of elections. When this occurs, by design, these ballots bypass certain processing operations and do not receive a final scan."
The case is one of several filed against USPS over changes the agency made that hobbled it just before a widely expected flood of mail-in ballots. One judge said it was "easy to conclude" the changes initiated this summer by Postmaster General Louis DeJoy, a longtime Republican donor, were intended to cast doubt on the election result. DeJoy has rejected that inference.
USPS data filed with the court before the hearing show delays across the country, despite "extraordinary measures" a judge ordered weeks ago to avoid them. The Postal Service denied news reports that 300,000 ballots were missing, saying data filed with the court were being misconstrued.