UnitedHealth's New CEO Sees Better Blending of Key Units Ahead
(Bloomberg) -- UnitedHealth Group Inc.'s new leader sees plenty of room for growth ahead by better coordinating the company's widespread health-care units, boosting its technology services and possibly expanding its business abroad.
Chief Executive Officer Andrew Witty, speaking at the Barclays Global Healthcare conference, said he sees "significant untapped potential" in bringing together the two arms of its business: UnitedHealthcare, which is the largest U.S. medical insurer, and the Optum division that includes pharmacy benefits, data and technology, and one of the country's largest collection of doctors.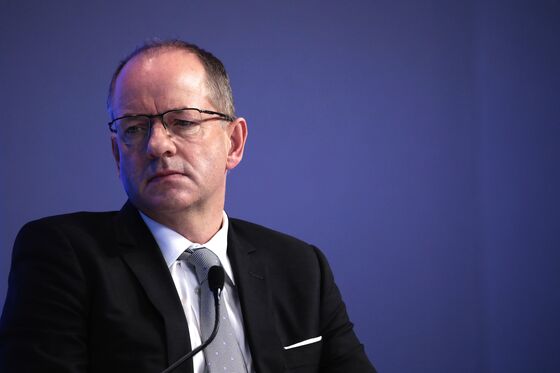 Witty, in his first public appearance since becoming CEO last month, said he wasn't planning "any sharp rights or sharp lefts in terms of strategic direction." Still, the priorities he cited show a desire to greatly expand the influence of a company that's already the largest in its market. The company has told investors to expect annual earnings-per-share growth of 13% to 16% over the long term.
"We feel like we have a tremendous amount of scope for further building and growth in this company," Witty said at the conference.
The insurance and Optum units "bring very complementary capabilities to the marketplace," Witty said, and there's more to be done to "to develop further the value from having those two organizations within the same stable."
Among the other top priorities, according to Witty, is an expansion of the company's data and technology services and its consumer-oriented offerings.
Witty, former CEO of U.K.-based GlaxoSmithKline Plc, spent much of the last year on leave to work with the World Health Organization on Covid-19 vaccines. He said UnitedHealth may look to expand its business abroad in the next year or two.
The company already insures more than 5 million people in health plans outside the U.S. Witty suggested Optum's business may find more customers overseas as well, as government health systems globally face pressure to contain costs.
A member of UnitedHealth's board who then took over its Optum division, Witty became CEO of the parent company after Dave Wichmann's abrupt retirement last month.