Unilever Seeks to Appease Investors Protesting Dutch Move
(Bloomberg) -- Unilever is campaigning to convince a growing number of dissenting U.K. shareholders that the company's plan to consolidate its headquarters in the Netherlands has merit.
The Anglo-Dutch consumer giant's move to Rotterdam will have "great benefits" for U.K. investors, Chief Financial Officer Graeme Pitkethly said in a Tuesday interview with the BBC Radio 4 station, noting that they would still be able to purchase London-listed stock and have dividends paid out in pounds.
"We're not leaving the U.K.," Pitkethly said on a later call with reporters. "Technically we won't be in the FTSE index, but that's the only change."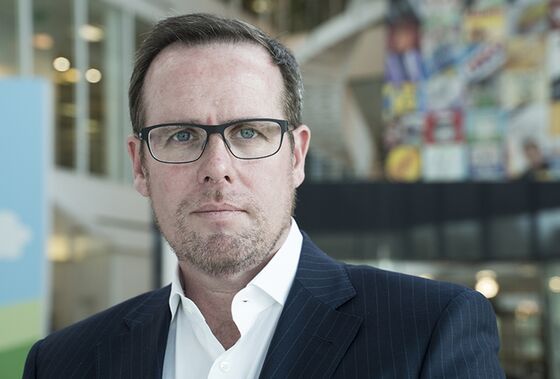 Shareholders including M&G Investments, Aviva Plc and Lindsell Train have said they intend to vote against the proposal at a meeting Oct. 26 in London. Funds based in the U.K. have little incentive to favor the simplification of Unilever's corporate structure, meaning the outcome of a vote by Unilever Plc shareholders is "by no means guaranteed," Avalon Capital Markets wrote in a note to investors last week. Avalon estimates that more than a fifth of U.K. shareholders could vote against the simplification, which would result in the motion being blocked.
The maker of Dove soap and Ben & Jerry's ice cream has said it almost certainly will not be able to keep its membership in the FTSE 100 index once it combines its headquarters in Rotterdam, despite retaining a London listing. The concern from U.K. shareholders is twofold -- that funds tracking the FTSE will be forced out of holding Unilever stock, and that a mass sale of Plc shares will wipe out some of the stock's gains.
"It gives us more more strategic flexibility to undertake major M&A using the stock or demerge parts of our business in the future," Pitkethly said earlier this year, though the company said it doesn't currently envision large-scale mergers or acquisitions.
Chairman Marijn Dekkers also wrote a column in the U.K.'s Daily Telegraph newspaper on Tuesday to argue that simplifying Unilever will strengthen the company's governance. The board and management have held more than 200 meetings with shareholders in the past six months and the proposals "have huge support," he wrote.
Dekkers reiterated on the call with reporters that the decision to move was not Brexit-driven, but that the company had to act now due to industry changes and didn't have the luxury of standing by awaiting further political developments. The decision to review Unilever's structure came after the company fended off an unsolicited takeover bid from Kraft Heinz Co. early last year.
"We strongly believe this is the best proposal we can make," Dekkers said on a call with reporters. "It's always possible that you don't get the vote that you need -- then we will have to consider the various options -- but it will not be an optimized option compared to the one we've proposed."