Unilever Move a `Setback' as Dutch Weigh Tax Plan, Hoekstra Says
(Bloomberg) -- Unilever's decision to drop plans to leave the U.K. for a single headquarters in the Netherlands is a "new and important fact" prompting the Dutch government to review its proposal to abolish the dividend withholding tax from tomorrow, Finance Minister Wopke Hoekstra said in a television interview.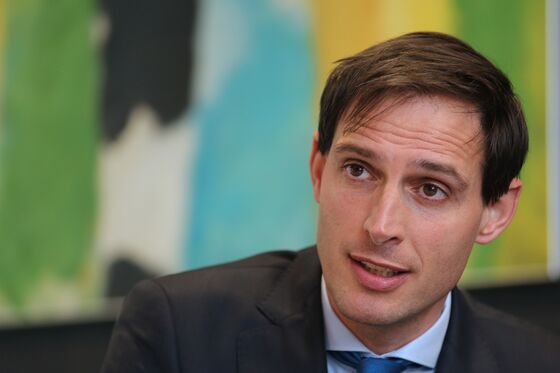 Friday's reversal by Unilever is "a setback" as it involves Dutch jobs and the government's efforts to improve the local business climate, Hoekstra said in on the Dutch TV program WNL op Zondag. "Weighing" the proposal -- as Hoekstra called the review -- won't be tackled in one cabinet meeting, he said.
Hours after Unilever's Friday announcement, Dutch Prime Minister Mark Rutte said his government will reconsider a broad package of tax measures for companies, including the dividend tax proposal, the most controversial measure announced by Rutte, with opposition parties in parliament saying it amounted to a gift to multinationals.
In the Sunday interview, Hoekstra also said that the Dutch economy is performing "very well," though he stressed the importance for the country to boost its buffers in the face of potential threats from Brexit, trade wars and Italy.