Unilever's About-Face on London Base Leaves Polman in Limbo
(Bloomberg) -- Unilever abandoned a plan to leave the U.K. for a single headquarters in the Netherlands after shareholders rebelled, torpedoing Chief Executive Officer Paul Polman's vision of reshaping the company through dealmaking.
The about-face follows mounting opposition from fund managers at Columbia Threadneedle, Legal & General Investment Management, Schroders and other firms, which faced having to sell Unilever shares once the company dropped out of benchmark U.K. stock indexes. The company's U.K.-listed shares fell as much as 1.1 percent.
Unilever Plc Shareholders Refusing to Go Dutch Get Their Way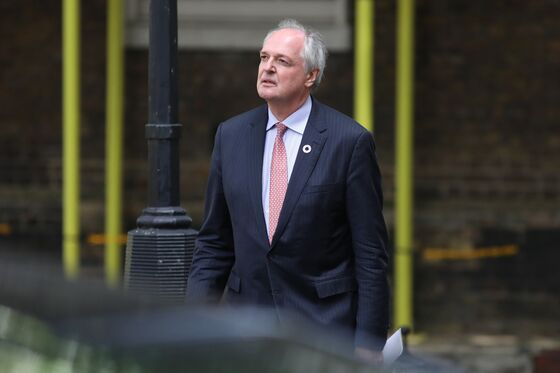 "This is somewhat humiliating -- or at least humbling -- for CEO Paul Polman, and may accelerate his retirement from the company," Investec analyst Eddy Hargreaves said in emailed comments. The maker of Ben & Jerry's ice cream and Dove soap had previously begun a search for a successor to the chief, who is Dutch and has served as CEO since 2009.
Unilever said when it announced the move in March that a single base in Rotterdam would give it more flexibility to "undertake major M&A" using the stock or disposing of parts of the business. Like other consumer-goods giants, the company is wrestling with slow growth of some of its mainstream brands, which also include Lipton tea and Axe deodorant.
The decision hands a much-needed political win to Prime Minister Theresa May as she tries to stem a corporate exodus after the Brexit vote. While the company had insisted that the move was not tied to the U.K.'s plan to leave the European Union and wouldn't affect employment meaningfully, the planned departure of one of Britain's largest companies undermined May's vision of an outward-looking post-Brexit economy. Unilever operates in 190 countries and has kept dual headquarters since its creation from the 1930 merger of Margarine Unie of the Netherlands and U.K. soapmaker Lever Brothers.
Business Secretary Greg Clark welcomed the decision, citing Unilever's "long and proud history in the U.K."
Leaving the London headquarters would almost certainly have eliminated Unilever's membership in U.K. benchmark stock indexes. That posed a problem for British investment funds that track gauges like the FTSE 100, which would have been required to sell their holdings, potentially tying Unilever up in controversy over compensation for any losses. Shareholders were set to vote on the plan at the end of the month.
Dutch Prime Minister Mark Rutte, a former employee of the company, called the decision "disappointing." His administration has been pushing to scrap a tax on corporate dividends to make the Netherlands attractive to multinationals such as Unilever. The plan has faced political opposition and Rutte said Friday that the government will reconsider the idea.
While dropping plans to move, Unilever said it still thinks streamlining its structure makes sense. It did not say whether that could mean a revised plan to choose one of its two headquarters cities as a single base.
"The board continues to believe that simplifying our dual-headed structure would, over time, provide opportunities to further accelerate value creation and serve the best long-term interests of Unilever," Chairman Marijn Dekkers said in a statement.
Read more: Unilever Reversal on Dutch Base Deals Blow to Premier Rutte
The move to a single Dutch base could have afforded Unilever greater protection against takeovers, after the company fended off an unwanted approach from Kraft Heinz Co. last year.
Consolidating under one roof was intended to give the company strategic flexibility to undertake major deals using its stock, or perhaps divest parts of the business, Chief Financial Officer Graeme Pitkethly said last month.
Despite Unilever's efforts to rally support for the plan, investors representing 10 percent or more of the company's shares outstanding pledged to vote it down, with new names joining the dissidents almost daily over the last few weeks. The plan was subject to approval by 75 percent of the U.K. entity's shareholders and 50 percent of the Dutch investors.
"One major lesson for them from this is that before embarking on a major corporate restructuring or administrative restructuring, they need to probably have the dialogue with all the major investors first, before launching formally a proposal to change," Robert Lloyd, fund manager at Blue Whale Capital, said in a phone interview. "That's where they look a little bit stupid in that they launched a proposal to change, and then engaged in the dialogue."