UniCredit Plans to Sell Up to $5.6 Billion of Soured Loans
(Bloomberg) -- UniCredit SpA is preparing to sell non-performing loans with a face value of as much as 5 billion euros ($5.6 billion), accelerating a long-running cleanup ahead of the bank's new strategic plan, according to people familiar with the discussions.
The Italian lender is selecting the loans and defining the sale's structure, said the people, asking not to be identified because the information isn't public. UniCredit is mulling a structured transaction in one or more tranches to be completed by the end of the year, the people said. The size of the portfolio and the structure may change, according to the people.
The sale would be in addition to the three packages of bad loans -- dubbed Roma, Matera and Capri -- that the bank is currently offering, according to the people. Those loans have a total gross book value of 2.4 billion euros.
A spokesman for UniCredit declined to comment.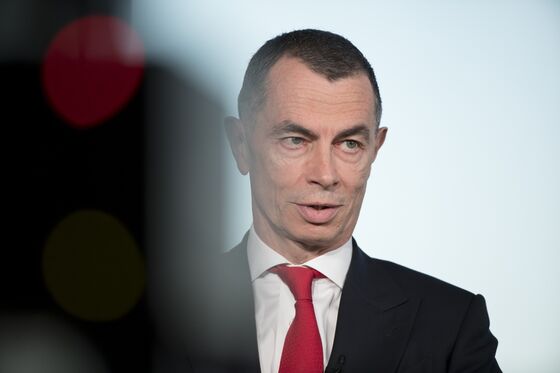 Chief Executive Officer Jean Pierre Mustier is accelerating the bank's cleanup as UniCredit nears the end of a three-year rebuilding plan. The bank is also bringing down its holdings of Italian sovereign debt as it reduces risk and makes itself a stronger potential acquirer. UniCredit is among the European lenders seen as a possible suitor for Commerzbank AG after the German lender's merger talks with Deutsche Bank AG ended without a deal last month.
Mustier expects to beat the bank's target of lowering non-performing exposure to 14.9 billion euros in 2019, finishing the year with close to 10 billion euros.
The CEO spent the first part of his tenure focused on cleaning up bad loans, cutting jobs and strengthening the balance sheet. A new business plan to be announced in December will focus on the strategic changes to the bank's network to be more efficient with clients, he told Bloomberg earlier this month.
Mustier declined to comment on "rumors and speculation" regarding Commerzbank and he ruled out a wave of mergers and acquisitions in European banking given the current hurdles to making deals.