UN Shifts Tone in Seeing Desire to Bolster Shaky Libya Truce
Libya's warring rivals have shown a "genuine willingness" to transform the current truce into a more lasting one, a United Nations envoy said as a new round of talks got underway, in a distinct shift of tone from just five days ago.
"The two sides expressed their approval of the need to transform the truce into a permanent cease-fire agreement," Ghassan Salame said at UN-hosted negotiations in Geneva. The talks will focus on how to go about this, he added.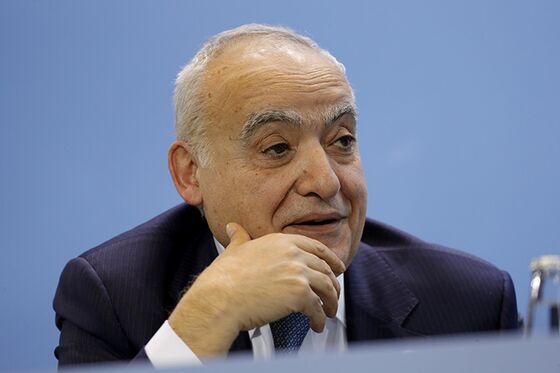 Just last Thursday, Salame told the UN Security Council that an internationally brokered cease-fire was in "name only."
The Geneva talks are the latest effort to end the fiercest bout of fighting in the North African OPEC member since longtime leader Moammar Al Qaddafi's ouster in 2011. Five senior military officers are representing the internationally backed Tripoli government and another five have been dispatched by Khalifa Haftar, who touched off that fighting in April with an offensive on the capital.
The violence has left more than 2,000 people dead and transformed the conflict into a proxy war between regional powers, with Haftar backed by Russian mercenaries, Egypt and the United Arab Emirates, and the Tripoli government headed by Prime Minister Fayez al-Sarraj supported militarily by Turkey. The country's oil output has since plunged to its lowest levels since the NATO-backed uprising against Qaddafi.
The warring sides attended an international meeting in Berlin last month amid a tentative cease-fire. Both have accused the other of repeated violations.
Condemning breaches of a UN arms embargo, Salame said there are currently 20 million pieces of weaponry in Libya and "that is enough."
"The country does not need new equipment," he said.