Uganda Reconsidering Extra Security for Lawmakers After Outcry
(Bloomberg) -- Uganda's finance minister said the government is reviewing plans to provide escort vehicles and snipers to protect about 450 lawmakers after opponents decried the steps as costly and unnecessary.
"We are thinking of other alternatives," Matia Kasaija told reporters Tuesday in the capital, Kampala. President Yoweri Museveni directed authorities to procure the pick-up trucks following a series of murders of high-profile figures, including ruling party lawmaker Ibrahim Abiriga in June.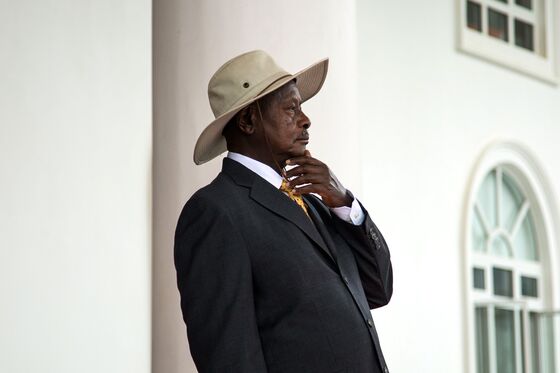 The president of the Forum for Democratic Change, Uganda's main opposition group, has urged the government to drop the plan and called it a waste of taxpayers' money, the Kampala-based Daily Monitor reported Tuesday.
Authorities last week issued a list of prominent Ugandans -- including a top police official, a state attorney and Muslim clerics -- killed in the past six years by unidentified assailants. There has also been a spate of kidnappings and murders of women over the last 18 months. Museveni, who's ruled Africa's biggest coffee exporter since 1986, has vowed a crackdown on criminals.