UBS Gave Cars, Bonuses to French Bankers Who Lured Clients
(Bloomberg) -- UBS Group AG's French unit offered an elite team of bankers fancy cars and big bonuses to attract wealthy local clients, often sparking tensions with the lender's Swiss headquarters, according to a former executive on trial in Paris.
Patrick de Fayet told a criminal court on Wednesday that UBS France SA, which "started from zero" when it was set up in 1999, targeted "the best" bankers in the country who would lure customers with tickets for sports events such as the Roland-Garros tennis championship.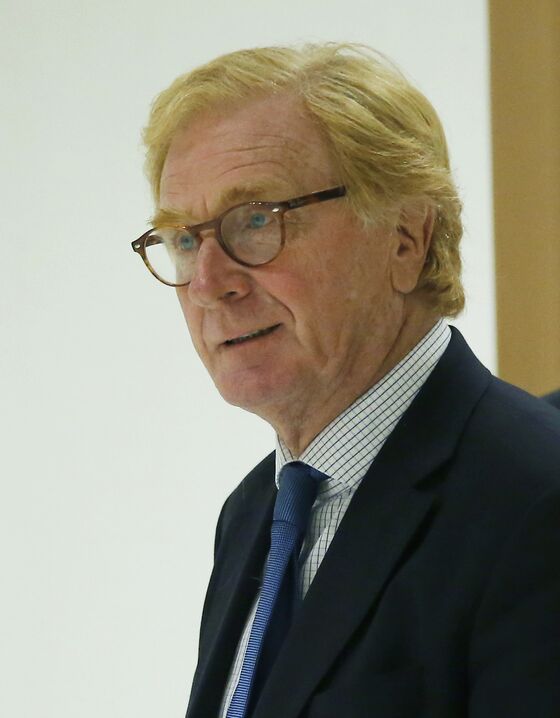 While de Fayet, the former head of front office and then general manager at the French unit, faces a charge of aiding and abetting, the Zurich-based bank is accused of sending employees across the border to illegally poach clients and launder money that hadn't been declared to France's tax authorities.
"To get them you needed to pay -- so they were offered beautiful cars, high salaries and bonuses," de Fayet, 63, said, referring to the unit's hiring effort. "We had as many as 140 bankers in France. It was a war machine."
De Fayet said the French bankers were under "strong pressure" to get results but would often find out that prospects they were trying to get on board were already clients of UBS in Switzerland. That meant UBS France employees would be left with the scraps, such as entrepreneurs who were seeking products that fetched very small returns.
He said UBS France persevered, increasing the assets it had under management with acquisitions, organizing client events and also using databases that listed new owners of expensive BMW cars.
"It was very hard to make any money at the start," de Fayet said. "The first time we became viable -- it may have been 2007 -- we popped some champagne because it was quite a nice performance."
UBS is also suspected of helping clients launder undeclared money, an allegation that can lead to fines of as much as half the amount of the funds stashed offshore. Under one estimate, investigators say the Swiss bank managed 10.6 billion euros ($12.2 billion) in undeclared cash from French citizens -- putting the maximum fine at 5.3 billion euros.
Last year, the Frenchman sought to avoid a trial by attempting to plead guilty but judges refused to approve the accord.
His lawyer, Christian Saint-Palais, said last week that de Fayet's aborted guilty plea should only be seen as a negotiation to find a "painless exit." The banker "will defend himself as he's been defending himself since 2009," Saint-Palais said.
De Fayet spent his career in the world of finance and is currently still doing consultancy work. He was working at JPMorgan Chase & Co. before he joined UBS France in 2003.
UBS's French private bank increased the amount of assets it manages by 2 billion euros over the last year to reach about 17 billion euros, a spokeswoman for the unit said Wednesday by phone.
To develop UBS France's clientele, UBS France first had to get itself known, de Fayet told the court.
The 63-year-old Frenchman said he was "proud" to have produced an advertisement featuring the Arc de Triomphe, the Paris landmark at the western end of the Champs-Elysees, "so people would know that UBS was indeed in France."
De Fayet also said bankers at the French unit would organize events -- with the help of Swiss counterparts. While UBS bankers came from Switzerland at such events, de Fayet denies having ever seen any poaching of new clients. And if Swiss bankers had been acting illegally "they would never have told me."
He added that comments suggesting the contrary -- made under interrogation while he was in custody in 2012 -- had been misinterpreted. He said that in his view, Swiss UBS staff were simply attending to their existing clients to avoid losing them.
"Roland-Garros costs a fortune -- maybe something like 60,000 euros each year for box seats and a lunch service," de Fayet told the court on Wednesday to explain why the lender's head office in Zurich took on some of the cost of hosting at the French Open. Still, Swiss and French bankers didn't share the box, they used it each at different times, he said.
When Judge Christine Mee expressed puzzlement at the "constant presence" of Swiss bankers from UBS in France, De Fayet replied that it was "very important to look after clients" worth tens of millions of euros as a "form of protection."
"If you don't regularly visit a client then it'll be your rival that comes to do it instead of you," the former UBS France executive said. "Since I've been doing this line of work it has always been like that, especially if the markets are in a bad mood and the client has lost some money."
On top of that, he said, UBS bankers in Switzerland were always aiming to increase the so-called share of wallet -- the proportion of a client's money that they managed.
"So long as you don't have 100 percent, your boss will give you a kick in the backside and ask you why you don't have a larger share," he said.