UBS Splits Top Investment Bank Job After Orcel's Departure
(Bloomberg) -- UBS Group AG's investment bank was dealt a fresh blow as Andrea Orcel, the top rainmaker at a business that's lost much of its clout in a shift toward wealth management, left for Spain's Banco Santander SA.
The Swiss bank promoted two executives to jointly lead the investment bank, splitting the role held by Orcel, it said late Tuesday. Piero Novelli, currently executive chairman of corporate client solutions, will focus on advising clients on capital raisings as well as mergers and acquisitions. Robert Karofsky, global head of equities, will oversee trading.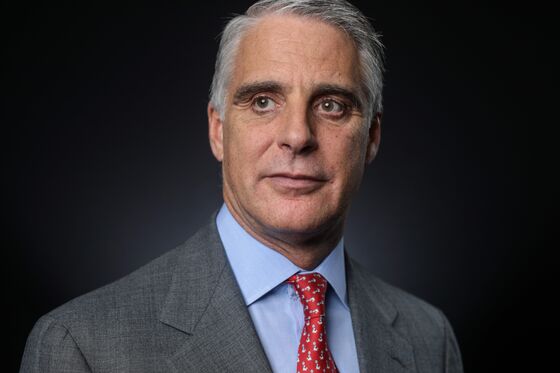 Orcel, who at one point was seen as a potential candidate to replace Sergio Ermotti as chief executive officer of the Swiss lender, is leaving after six years in a surprise move to become CEO of Santander, a bank known for its retail business. In splitting his role, Ermotti is putting two relatively unknown bankers in charge of a securities unit that's contributing a shrinking share of revenue under a so-called capital-light model.
"Having two people with lower profiles is perhaps what they wanted," said Peter Hahn, a professor at the London Institute of Banking & Finance. "When they brought Orcel in, there was a keen effort to show that they were committed to investment banking, they needed to prove that. Today they feel comfortable appointing two guys who are already there."
UBS fell 0.7 percent at 12:20 p.m. in Zurich trading, while Santander rose 0.4 percent in Madrid.
Orcel was leading an investment-banking business that faced shrinking resources, as both the unit's assets and the share of revenue reserved for staff compensation dropped over the past five years. The firm has failed to crack the Top 10 globally this year in fees from advising on mergers and acquisitions, according to data compiled by Bloomberg. It was the No. 7 adviser in 2007.
Orcel has worked to make his division lean and profitable, rather than focusing on building scale. At the same time, smaller rivals like Evercore Inc., which have paid more for bankers, surpassed UBS on so-called league tables.
Top dealmakers at the U.S. investment-banking division were informed of Orcel's departure in a conference call around 11 a.m. New York time on Tuesday, just before the move was announced, according to people familiar with the call. Orcel was widely seen to have wanted to CEO position at a large financial firm, the people said.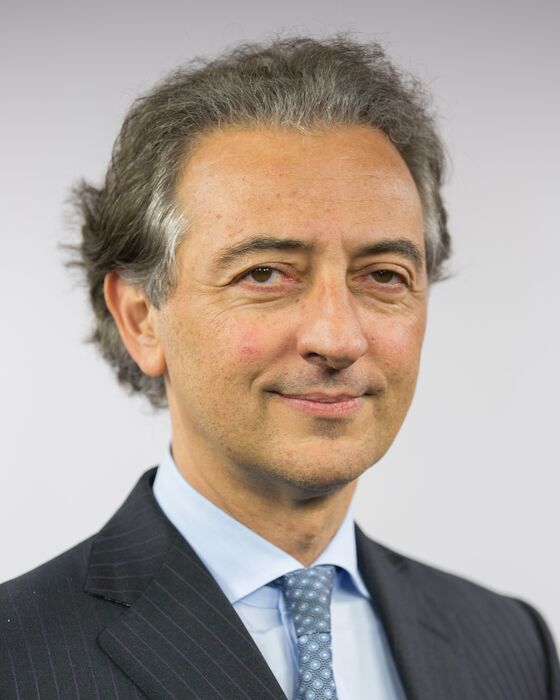 The co-head structure mirrors that of the wealth-management business, which is run by former Commerzbank CEO Martin Blessing and Tom Naratil. Blessing and Orcel were considered potential successors for Ermotti, even as UBS Chairman Axel Weber said earlier this year that the CEO had indicated he would stay until 2022. Orcel said in a 2015 Financial Times interview that if he could be CEO of any bank, "UBS would be a good place to start."
UBS Chairman Axel Weber, speaking on Bloomberg Television, said that Orcel did a "great" job as head of the investment bank and that the bank retains a very strong bench of executives.
"Life is a series of hellos and goodbyes, but still this moment is bittersweet," Orcel wrote in a memo to employees. "I wouldn't have left for anything less than a client I have been advising and working with my whole career."
His move risks accelerating turnover at a UBS unit that has seen a number of departures this year. About a half dozen bankers joined Rothschild in North America to work for UBS veteran Jimmy Neissa. JPMorgan added a top consumer banker, while Bank of America Corp. took the head of M&A for the Europe, Middle East and Africa region. Joe Reece left the firm within a year of joining amid disagreements with Orcel, people familiar with the matter said in March.
See: UBS hires Deutsche Bank's Rose as co-head of Americas M&A
Orcel replaced them with at least 20 senior-level bankers from rival investment banks -- including a new Americas co-head of M&A from Deutsche Bank.
Ermotti has spent much of his tenure refocusing the bank on wealth management, leaving Orcel, a fellow Merrill Lynch alum, to shrink businesses including fixed-income trading, and focusing it more on the services required by rich clients.
"The challenges which they face are pretty steep and the question is whether the board in Switzerland even wants the bank to reclaim its place as a global leader," said Jeffrey McDermott, who was co-head of investment banking at UBS until 2007. "That's the big question: What do they want to achieve?"
The bank plans to focus on the merger and IPO-advisory businesses over the next few years to offset an industrywide slowdown in trading, people with knowledge of the matter said in May. Novelli advised Swiss pesticide producer Syngenta AG on its sale to China National Chemical Corp. this year and on an its defense against an earlier bid by Monsanto Co. He worked with Holcim Ltd. as it merged with Lafarge SA in 2015 to form LafargeHolcim Ltd.
Like Orcel and Ermotti, Novelli is a former Merrill Lynch employee. He joined UBS in 2004, overseeing global mergers and acquisitions, and returned in 2013 after a stint at Nomura Holdings Inc.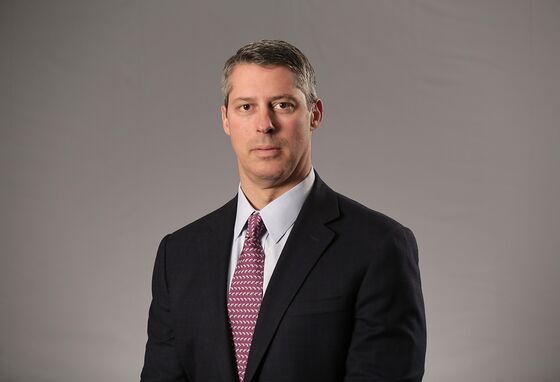 Karofsky has helped expand in equities and prime brokerage at UBS since joining in 2014 and previously worked at AllianceBernstein, Morgan Stanley and Deutsche Bank AG. In 2010, he left the German lender after being accused of having an affair with a colleague's wife, according to a report at the time by the New York Post.
"Rob and Piero are well placed to continue driving the success of the investment bank within our proven model," Ermotti said in a statement. "Both are veterans of the industry with significant experience."
They're taking over a unit that's come under increased pressure to boost returns. Orcel had recently set quotas for how many client meetings bankers must have, causing increased frustration among the ranks, people familiar with the matter have said. Those missing targets receive emailed rebukes from top executives, one person said.
"I want to personally thank Andrea for the outstanding work he did while at UBS," Ermotti said in the statement. "We worked together very well and, both as a friend and professionally, I congratulate him on his new appointment and wish him all the best."