UBS CEO Buys $13.1 Million of Shares After Investor Day
(Bloomberg) -- UBS Chief Executive Officer Sergio Ermotti bought $13.1 million of shares in Switzerland's largest bank shortly after its investor day last week, the largest management purchase in years, in a show of confidence to owners of the stock.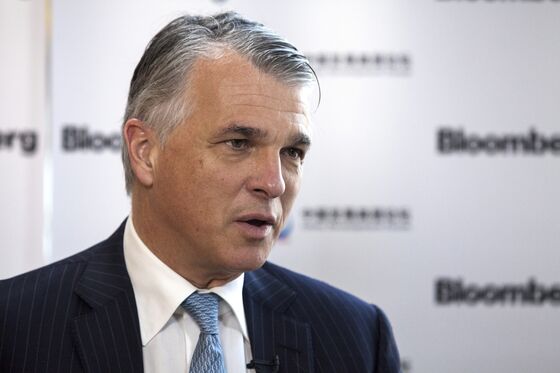 A spokeswoman for UBS confirmed the purchase after Switzerland's SIX Exchange reported Monday that an executive had bought 1 million shares on Oct. 26, the day after the event in London. It's the first purchase of the stock by a senior executive since December 2016, according to data from the exchange.
Management purchases are generally seen as a positive and the news may buoy UBS after its shares dropped by about a quarter this year, in line with a wider banking-sector decline. Ermotti last week rejigged UBS's key financial targets for the second time this year and outlined how the bank is seeking to win over American billionaires by boosting recruitment in the U.S. and expanding a push into Asia.
The tweaked targets included profit growth in private banking, a commitment to cut about 800 million francs ($800 million) of corporate-center costs and further boost the company's capital. Chief Financial Officer Kirt Gardner also said UBS will update investors on its buyback and dividend plans when the bank publishes its fourth-quarter results.
Ermotti is under pressure to show investors how the bank can generate greater profits from a merger of its two wealth management businesses and revive a lackluster share price. As competitors close in, some investors have approached the bank to ask about performance, people with knowledge of the matter have said.