Uber's Junk Bond Is an Entree to the Main Event
(Bloomberg Opinion) -- Uber Technologies Inc. is taking the next logical step toward becoming a grownup company ahead of a potential IPO next year. After selling a seven-year leveraged loan for $1.5 billion in March, it is now readying itself to issue junk bonds for a similar amount (at five-year and eight-year maturities.)
Even though it's a private security — meaning there's a limited number of sophisticated buyers and published details are scarce – it still looks like it will be a pretty regular high-yield transaction. While Uber loses money, it has an equity valuation of $54 billion (as of a January stock sale to SoftBank Group Corp.) and had net cash of $7.3 billion at the end of the second quarter. There's no risk of it being leveraged with too much debt.
So this doesn't look like a major debt-raising exercise, more a warm-up ahead of the main IPO event — allowing those coveted investors to get more comfortable on due diligence. There will no doubt be demand from potential equity investors looking to build a relationship with the company ahead of the IPO allocations.
And the bonds should find homes easily enough with a juicy coupon in the 7.5 to 8 percent range. The coupons may be "walked in" to lower yields too as orders build during the placement process.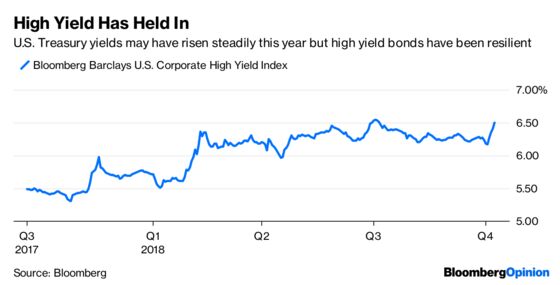 The March loan was issued at a spread above U.S. LIBOR of 400 basis points, giving a yield of about 6.5 percent. However, with the Federal Reserve expected to keep raising interest rates, the floating yields will probably rise too. So the junk bond pricing looks comparable to the loan pricing six months ago. 
It would probably be unfair to compare Uber to other big tech sector issuers of bonds such as WeWork Cos Inc. or Tesla Inc. Both of those companies' recent bond deals have had a torrid time. Tesla remains strictly for the brave. The yield on its August 2017 issue has risen from 5.3 percent to 8.3 percent.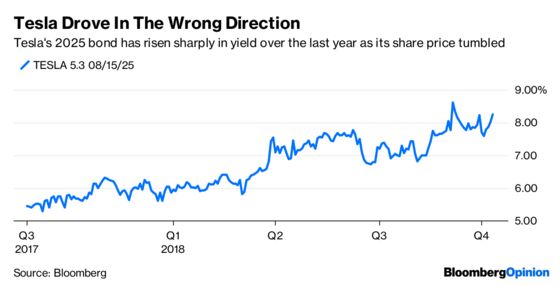 But that hasn't spoiled the pitch for more stable-looking corporates. Uber's CEO Dara Khosrowshahi has steadied the ship after the turmoil of his predecessor Travis Kalanick — even if there are still reasonable questions about that lofty valuation and the sustainability of the business model. This bond issue is another sign of Uber preparing itself for the bright sunlight of investor scrutiny and quarterly reporting.
This column does not necessarily reflect the opinion of the editorial board or Bloomberg LP and its owners.
Marcus Ashworth is a Bloomberg Opinion columnist covering European markets. He spent three decades in the banking industry, most recently as chief markets strategist at Haitong Securities in London.