Uber Edges Closer to Promise of Data on Sex Assaults in Vehicles
(Bloomberg) -- Uber Technologies Inc. moved one step closer to releasing data on the prevalence of sexual assault in the U.S. involving drivers and customers of its app with a report outlining how it will categorize incidents of sexual harassment, misconduct and assault.
The 53-page report released Monday, written by experts at the National Sexual Violence Resource Center and the Urban Institute, offers 21 distinct categories, from "staring or leering" to "non-consensual penetration." The taxonomy will help the global ride-hailing company to clearly record reports of sexual misconduct.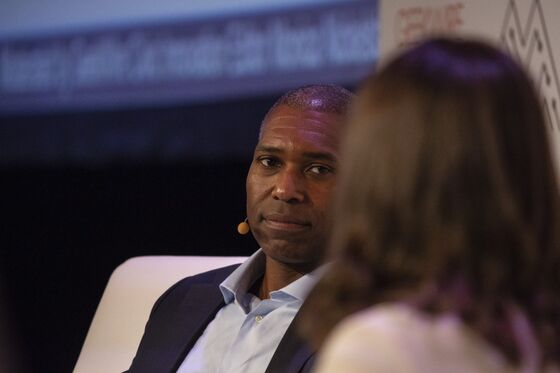 Uber has committed to releasing data about sexual assault and fatal roadside incidents some time next year. "We've learned quite a bit particularly in the wake of the metoo movement about things we can do as a company that can really move the needle," Uber Chief Legal Officer Tony West said in an interview.
Sexual assault and harassment has been a recurring problem for Uber. Former software engineer Susan Fowler wrote a viral blog post in 2017 about the harassment she said she faced at the company, helping drive out the company's chief executive and co-founder. Meanwhile, Uber drivers have been arrested for sexual assault all over the world. A group of women who allege drivers assaulted and harassed them are currently suing the company.
Just defining sexual assault and other types of sexual misconduct is a thorny issue for many companies and institutions. U.S. universities, for instance, have long faced a federal mandate to report the number of sexual assaults that occur on their campuses. However, since they decide for themselves what incidents to report, researchers have found that universities that are more attuned to the prevalence of sexual assault often report more incidents.
While the Uber document was written specifically for the San Francisco-based startup and with its input, the authors hope other companies will adopt this or a similar framework. Lyft Inc., the second largest ride-hailing company in the U.S., has committed to disclosing sexual assault alongside Uber.
"I'd like to think this is the wheel that need not be reinvented," West said.
Uber is bracing for the numbers on harassment to be startling when it releases them next year. "Reports are going to rise because right now this is vastly under-reported," said Tina Tchen, co-founder of the Time's Up Legal Defense Fund and an adviser to Uber since May. Uber expects reports of harassment to increase as more people become aware that it is carefully tracking misconduct. "You will see more people reporting. That counter-intuitively will be a good sign," Tchen said.
West, the third-highest ranking official in the Justice Department during the Obama administration, has pushed the company to embrace progressive policies around sexual assault and harassment. In May, Uber announced that it would waive mandatory arbitration clauses for riders, drivers and employees alleging sexual assault or harassment. Google and Facebook Inc. both recently said they would waive arbitration requirements this month for sexual harassment.
West risks drawing negative public attention to sexual assaults on Uber's platform by releasing data. Experts believe that the number of sexual assaults reported to the police vastly understate their actual frequency. As Uber grows, the number of sexual assaults is likely increasing.
Taking a close look at sexual misconduct has already raised at least one dark feature of Uber's service. The authors note in the report that after reviewing some of Uber's actual incidents, they added a category they hadn't anticipated: "indecent photography or video recording of a person by positioning a camera at a specific angle (commonly referred to as 'up-skirting')."
"I can tell you that it was not an easy decision," West said. "The chief legal officer is usually the guy that is minimizing risk, not courting it, but I feel very strongly that this was the right decision."