U.S. Warships Visit Hong Kong for First Time Since Entry Barred
(Bloomberg) -- A trio of U.S. naval vessels anchored in Hong Kong on Wednesday, the first U.S. naval ships to harbor in the city since China barred entry to another American ship in September, in a sign of easing military tensions between the two powers.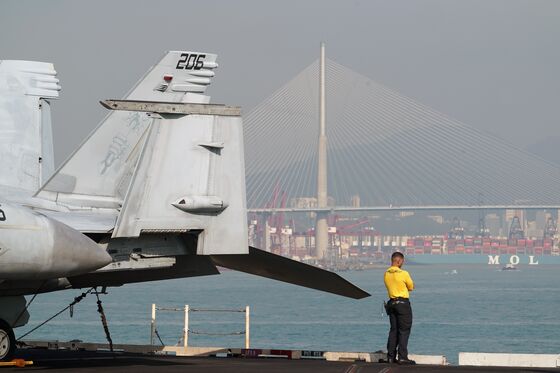 The aircraft carrier USS Ronald Reagan, guided-missile cruiser USS Chancellorsville, and guided-missile destroyer USS Curtis D. Wilbur made port in Hong Kong Harbor. U.S. navy ships have visited Hong Kong for decades. Beijing's refusal of entry to the amphibious assault ship USS Wasp earlier this year was thought to be in protest of the U.S. sanctioning China's military for buying Russian weapons.
The visit by the USS Ronald Reagan and accompanying vessels reflects recent attempts by both sides to improve military-to-military relations, said Zhang Baohui, director of the Center for Asian Pacific Studies at the city's Lingnan University.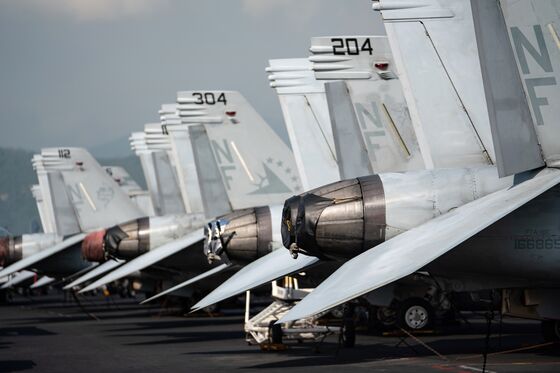 U.S. Secretary of Defense James Mattis met his Chinese counterpart, General Wei Fenghe in Washington earlier this month. The State Department said both sides agreed a "military-to-military relationship could be a stabilizing factor" for the relationship.
Their summit was part of the second so-called U.S.-China Diplomatic and Security Dialogue, during which Secretary of State Michael Pompeo met Chinese State Councilor Yang Jiechi.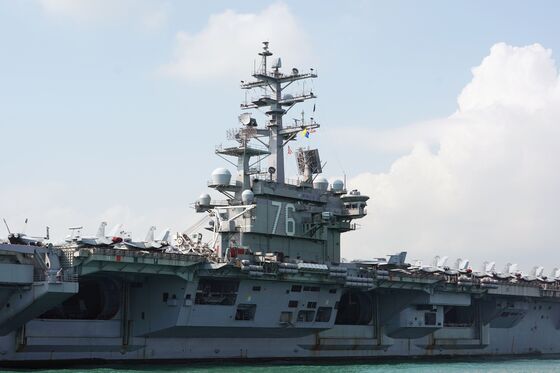 Though both sides highlighted a deep divide on diplomacy and security, Mattis and Wei agreed to set up a military-to-military "deconfliction and crisis communication network" and hold a joint military exercise on maritime search and rescue by the end of the year.
The meetings took place a month after the U.S. accused China's navy of "unsafe and unprofessional" conduct after a Chinese destroyer in the disputed South China Sea nearly collided with a U.S. warship.
"Both sides had to do something to tone down tensions after their ships nearly collided," said Zhang. "Mattis said China was a competitor, not an enemy. China had to do something to reciprocate."