U.S. Housing Starts Trail Estimate, Hinting at Supply Chain Woes
U.S. housing starts fell by more than forecast in April, suggesting that supply-chain constraints and rising materials costs continue to hold builders back.
Residential starts decreased 9.5% in April to a 1.57 million annualized rate, according to government data released Tuesday. The median estimate in a Bloomberg survey called for a 1.7 million pace.
Construction has been held back in recent months by supply chain constraints as well as higher materials costs, particularly for lumber. That said, strong demand for residential real estate, fueled by low borrowing costs, is expected to bolster the housing market in the coming months.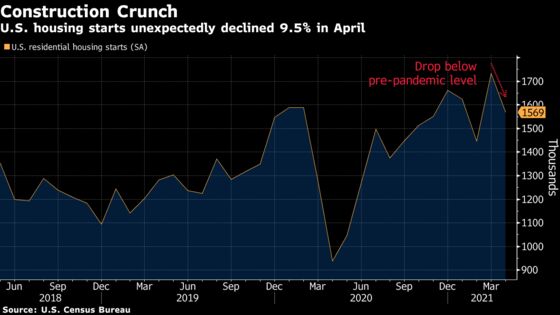 Backlogs continued to mount as the number of homes authorized for construction but not yet started rose 5% from the prior month, the data showed. Applications to build, a gauge of future construction, rose 0.3% to an annualized 1.76 million, exceeding the pace of starts.
"Too much demand, while a good thing, will eventually slow production and building," Jennifer Lee, senior economist at BMO Capital Markets, said in a note. "That is happening now and contributing to price pressures."
While Tuesday's data was softer than expected, there are still signs that the housing mark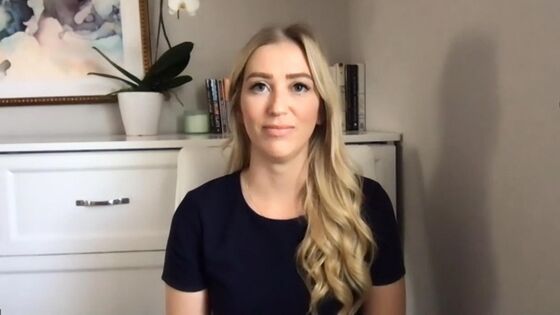 et is strong as housing starts and permits remain elevated. Earlier this week, a measure of homebuilder sentiment held steady and continue to top pre-pandemic levels.
Single-family starts fell 13.4% in April to an annualized 1.09 million. Overall, construction declined in the Midwest and the South, while it rose in the Northeast and the West.