Here's How Much Hemp the U.S. Currently Grows
(Bloomberg) -- The following map shows the number of acres used for hemp production in key U.S. states in 2017, according to the advocacy group Vote Hemp.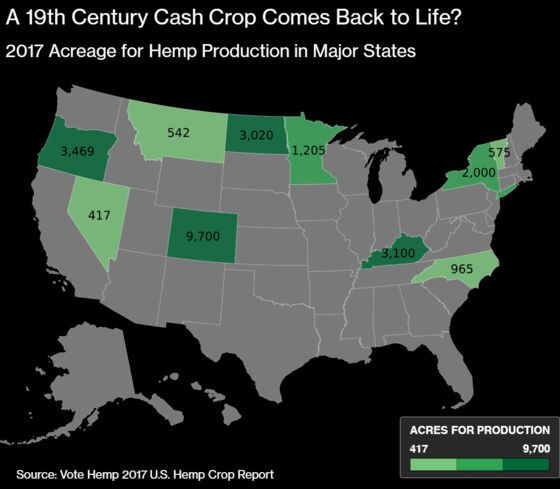 The hemp market in 2017 amounted to $820 million, according to research company New Frontier Data. The hemp production acreage is expected to triple in 2018, with a market value of $1 billion. By comparison, U.S. acres planted for hops amounted to little over 53 thousand acres in 2017 at a market value of $617 million.