U.S. Discount-Airline Mogul Steps In to Rescue Iceland's Wow
(Bloomberg) -- U.S. private-equity firm Indigo Partners agreed to invest an undisclosed sum in Iceland's Wow Air Hf, breathing new life into the discount carrier just hours after another suitor walked away.
Indigo is led by William Franke, who has founded or invested in low-fare carriers around the globe. Terms of the preliminary agreement weren't disclosed in a statement from the companies Thursday.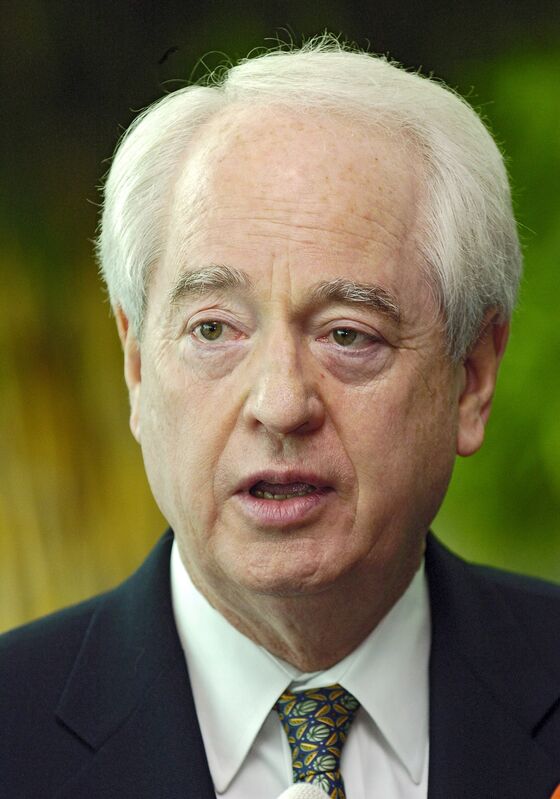 Franke's move came on the same day that Icelandair Group Hf abandoned a bid for Wow, stirring concern that the island's tourism industry would be hurt by a collapse of the discounter. The Indigo investment, if completed, could save Europe from another airline bankruptcy after five already this year, spurred by higher fuel prices and a capacity overhang that's hurt fares.
Indigo owns U.S. discounter Frontier Airlines and has stakes in Mexico's Volaris, East European low-cost leader Wizz Air Holdings Plc and Chile's JetSmart. It last year agreed to buy 430 Airbus SE aircraft valued at $50 billion, the largest commercial jet transaction in the planemaker's history.
Shares of Icelandair fell as much as 14 percent as Indigo's involvement raised the prospect of the flag-carrier facing a revived Wow, and its investors backed a rights issue. The stock closed down 13 percent Thursday following news of the merger failure.
Read: Iceland Krona Soars as Last-Minute Airline Deal Brings Relief
Wow on Tuesday said financial projections had worsened significantly since a Sept. 24 bond sale, and that talks to secure long-term funds had become a necessity. The airline has already seen an aircraft sale-and-leaseback deal fall through, and had cautioned that sales would be lower than expected due to negative publicity.
Lessors, creditors and government authorities are keeping tighter watch over the business and are demanding stricter terms.
The Indigo agreement followed a message to employees from Wow founder Chief Executive Officer Skuli Mogensen, who said his ambition has always been to ensure that the company remained a standalone carrier, and that he anticipated "good news" on that front in the near future.
Mogensen will remain a principal investor in Wow once the transaction with Indigo is completed, the companies said.