U.S. Backs $650 Million Air-to-Air Missile Sale to Saudi Arabia
(Bloomberg) -- The U.S. State Department said it supports the sale to Saudi Arabia of air-to-air missiles valued at as much as $650 million, saying it will help defend the kingdom from cross-border drone attacks that have put Saudi and American personnel at risk. 
The State Department said in a statement on Thursday that it sent its decision to Congress, which could block the sale of the AIM-120C missiles built by Raytheon Technologies Corp.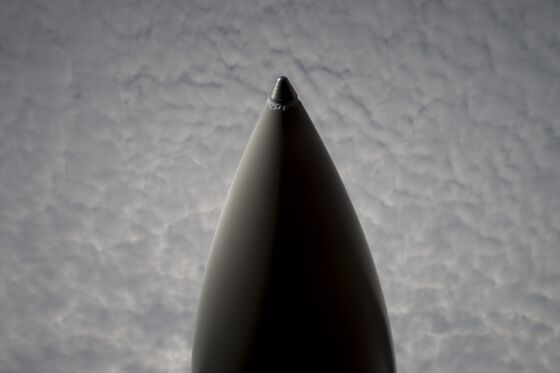 A State Department spokesman, who asked not to be identified, said the Biden administration is seeking to help Saudi Arabia replenish stockpiles of the missile and emphasized that they aren't used to engage targets on the ground -- a key concern of lawmakers and human rights advocates critical of Saudi Arabia's military actions in neighboring Yemen.  
But the decision will also be judged in light of tense U.S.-Saudi ties dating back to the Saudi murder of columnist Jamal Khashoggi. That killing put the U.S. relationship with Saudi Arabia and Crown Prince Mohammed bin Salman under scrutiny in Washington. 
It also comes as President Joe Biden seeks to persuade Saudi Arabia and other oil producers to step up output amid rising energy prices. 
The Aim-120 missile, also known as the AMRAAM, is one of the U.S. Air Force's top air-to-air weapon systems. It's capable of flying 20 miles and hitting an aerial target beyond a pilot's visual range. It was introduced in 1991. It has also been sold to regional allies such as Qatar, Kuwait and Jordan.