U.S. and China Are on Taiwan Collision Course
Even as the U.S. and China prepare to sign an initial trade deal next week, an election in Taiwan shows the broader competition for influence between the two big powers will persist.
President Tsai Ing-wen is widely expected to win a second term tomorrow, buoyed by both an economy that saw business directed to Taiwan amid the U.S.-China trade war and her outspoken support for pro-democracy protests in Hong Kong. Even her China-friendly challenger, Han Kuo-yu, has said Hong Kong's model of limited autonomy wouldn't work in Taiwan, and President Xi Jinping should just allow fair elections in the territory.
For Taiwan, which China considers a province, the question is existential. Last year, Xi said Taiwan's separation from the mainland could not be allowed to continue from generation to generation. "China must and will be united," he said, using force if necessary.
Still, the election results are likely to show that Taiwan's people — similar to Hong Kong's — are growing more wary of Chinese control. While Tsai is extremely unlikely to actually declare independence, a move that could trigger a war, she will continue moving Taiwan and its people closer to the west.
As long as the U.S. guarantees Taiwan's security, Washington and Beijing will remain on a collision course.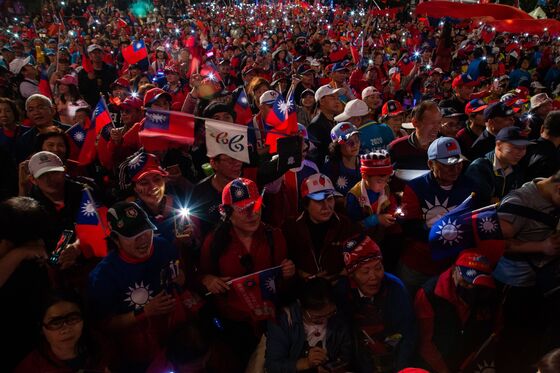 2020 votes | It's not just the race for the White House. Taiwan's elections kick off a wave of balloting in emerging markets that will be closely watched, especially after last year's outbreak of anti-austerity protests around the world. Check out our timeline of key dates in countries from Iran and Egypt to Bolivia and Togo.
Drawing a line | The U.S. House of Representatives voted to limit President Donald Trump's authority to strike Iran, a mostly symbolic move Democrats say defends Congress's constitutional powers but which Republicans say endangers national security. It follows complaints that the White House didn't alert key lawmakers about the Jan. 3 drone attack that killed Iranian general Qassem Soleimani.
Iran's civil aviation authority said it's sure the Ukrainian passenger jet that crashed near Tehran on Wednesday wasn't shot down, putting it at odds with Canada, the U.K. and Australia, which say the claim is backed by intelligence.
EU foreign ministers meet in Brussels today to discuss the U.S.-Iran standoff.
Double standards | The U.S. has repeatedly blasted China's efforts to quell Hong Kong's unrest, while effectively giving Indian Prime Minister Narendra Modi a free pass over his government's crackdown on protests against a law that discriminates against Muslims. But as Modi chips away at India's secular traditions, it may become unpalatable for foreign companies to invest and for the U.S. to partner with his government.
Expanding the tent | Pete Buttigieg is making an appeal to "future former Republicans" and independents as he tries to maximize his chances in early balloting states. Tyler Pager visited New Hampshire with the Democratic presidential contender and reports that onetime Republican backers may be critical for the 37-year-old political newcomer who has struggled to appeal to nonwhite voters.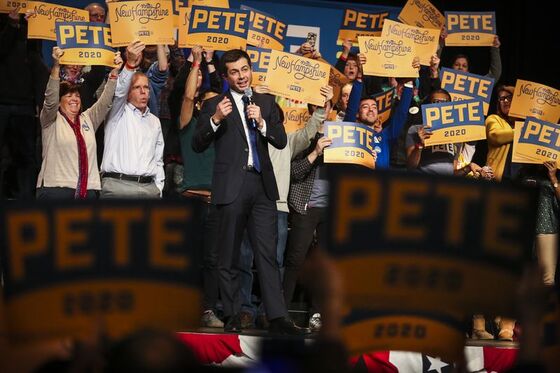 Boring Britain | The House of Commons passed a Brexit deal last night without a hint of excitement. It's unfamiliar territory for British politics, after a year of knife-edge votes that whip-lashed the pound and cost Theresa May her premiership. But, as Robert Hutton writes, with the U.K. set to leave the European Union at the end of this month, May's successor Boris Johnson can't afford to get too used to the calm.
Northern Ireland is on track to restore its power-sharing institutions after the British and Irish governments tabled proposals to break a three-year deadlock.
Vladimir Putin hosts Angela Merkel in Moscow tomorrow for talks that are likely to cover Libya, Iran and the Nord Stream 2 gas pipeline connecting Russia and Germany that's just been sanctioned by the U.S.
Lawmakers expect House Speaker Nancy Pelosi will soon transmit articles of impeachment against Trump to the Senate — without winning any of the concessions she'd sought for how a trial will be conducted, leaving her allies stumped about her strategy in the three-week standoff.
U.S. Army Secretary Ryan McCarthy is set to release details today of a specialized, Pacific-based cyber task force aimed at countering China.
Pop quiz, readers (no cheating!). With all the focus on Iran this week, at which western university did Iranian President Hassan Rouhani study? Send us your answers and tell us how we're doing or what we're missing at balancepower@bloomberg.net.
And finally ... Months of violent protests are taking their toll on Hong Kongers. More residents are showing signs of depression or post-traumatic stress disorder than ever before, according to a decade-long study. People with symptoms of PTSD rose to 32% of a sample questioned between September and November, the height of the unrest. That's up from just 5% following the 2014 Occupy Central movement — the city's last major pro-democracy effort.