U.K. Opens Military Base in Oman to Expand Presence in the Gulf
(Bloomberg) -- British troops will deploy to a new training base in Oman in March, cementing the U.K.'s military presence in the strategically located Gulf state "for generations to come," the defense secretary said.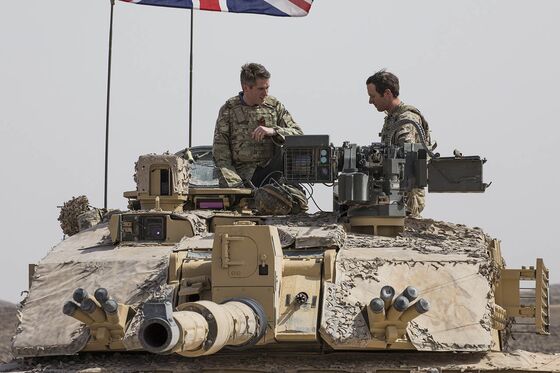 Secretary Gavin Williamson said it was important to project an image of stability in the region. "This has never been more important as malign activity by hostile states and violent extremist organizations seek to undermine stability and subvert the rules-based order on which we all rely," he said in a statement on Monday.
Oman and Iran control the world's most important chokepoint for oil, the Strait of Hormuz, which is the conduit for about 40 percent of crude traded internationally. Iran has repeatedly threatened to close the waterway if its own oil is restricted from accessing world markets. The British announcement came as the U.S. imposed a new round of sanctions on Iran's energy and shipping industries.
Read More: Strait of Hormuz, the World's Most Important Chokepoint for Oil
The British military formally withdrew from the Gulf in 1971 but has been expanding its presence in the region in recent years. In Bahrain in April, it opened its first permanent base east of the Suez Canal since the withdrawal.