U.K. Government Accused of Breaching International Law, Again
(Bloomberg) -- The U.K. government has been accused of breaching international law again.
The Venezuelan government of Nicolas Maduro argued in a London appeals court that the U.K.'s "threat" to recognize opposition leader Juan Guaido as interim president broke international law.
Maduro's administration is asking judges to reverse a lower court ruling that the U.K. had unequivocally recognized Guaido as interim president. The appeal is tied to a lawsuit filed by the Venezuelan central bank to try to get $1 billion in gold held in the vaults of the Bank of England that it says is urgently needed to help tackle the Covid-19 pandemic in the country.
British politics have been convulsed by acrimony in recent weeks after a minister acknowledged that its plan to override sections of its Brexit agreement broke international law. Critics have said that the move would damage the U.K.'s standing in other international disputes. One lawmaker said it risks turning Britain into a "rogue state."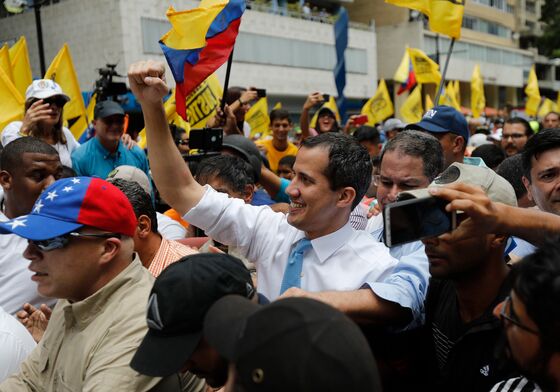 In the Venezuelan appeal, Nicholas Vineall, an attorney for the central bank, said that the U.K. government's power of recognition can't be used to intervene in the internal affairs of a foreign state "since to do so would be in breach of the customary international law rule."
By its statements, the government had attempted to remove the Maduro government from power, he said.
"It is the conditional nature of the threat to President Maduro -- either resign your position and hold elections or we will recognize your political opponent -- which is precisely why Her Majesty's Government's recognition is coercive," Vineall said.
Venezuela's central bank sued the Bank of England for access to the bullion, which has been in limbo since U.S. officials successfully lobbied their British counterparts last year to block Maduro's attempt to withdraw the assets.
"It is constitutionally inappropriate for the courts to go behind the decision" made by the U.K. government, Andrew Fulton, a lawyer for the Guaido administration, said.