U.K. Fraud Probe Unravels Sanjeev Gupta's GFG Refinancing Plans
(Bloomberg) -- The U.K.'s fraud prosecutor opened a probe into Sanjeev Gupta's GFG Alliance over suspicions of fraud and money laundering, causing a potential lender to the group to withdraw from agreements to provide new financing.
The Serious Fraud Office is investigating "suspected fraud, fraudulent trading and money laundering in relation to the financing and conduct of the business," according to a statement. The probe includes the financing arrangements with Greensill Capital UK Ltd. The SFO has been looking at GFG since Greensill's collapse in March and decided to open a formal probe, according to a person familiar with the investigation.
As a result, White Oak Global Advisors LLC is pulling out of discussions to provide loans to Gupta's businesses. "As with any regulated financial institution, we are not in a position to continue discussions with any company that is under investigation by the Serious Fraud Office for money laundering," a spokesperson for the group in London said.
The Financial Times first reported that White Oak was pulling out of financing talks. A representative for GFG declined to comment on White Oak's decision.
Last week, Bloomberg reported Gupta had agreed a 200 million pound ($282 million) facility with the San Francisco-based lender to provide working capital to his U.K. steel businesses. He had also secured the refinancing of one of his Australian units.
It's a massive setback for the tycoon, who appeared to be just on the cusp of securing a lifeline for his beleaguered metals empire. He now faces the extremely difficult task of negotiating new loans while being subject to a fraud probe.
Prosecutors are starting to round in on both Gupta and Greensill, after months of scrutiny from lawmakers and the media over its financing practices. Earlier this week, the U.K. Financial Conduct Authority said it was also investigating Greensill and cooperating with counterparts in other U.K. enforcement and regulatory agencies.
It's also working with German, Australian and Swiss authorities. The FCA and SFO probes are completely separate although inevitably will involve cross-over and information sharing, according to the person familiar with the investigation.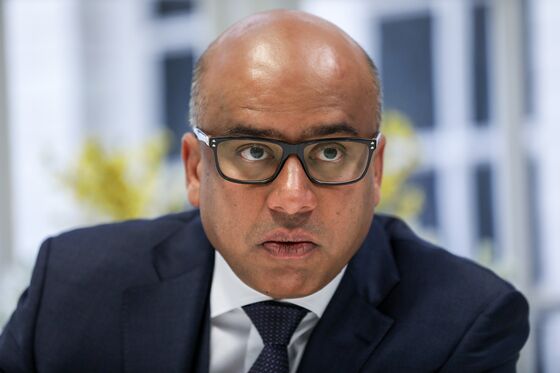 "GFG Alliance will co-operate fully with the investigation," a GFG spokesperson said. Grant Thornton, Greensill's administrators, declined to comment.
While the SFO has collected billions in fines in recent years from companies with deferred prosecution settlements, its track record in the criminal courts is patchy. Last month a trial into two Serco Group Plc directors collapsed and the agency lost a mammoth case against Barclays Plc bankers in 2020.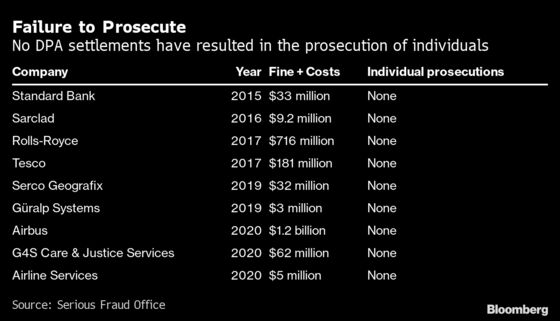 GFG has come under the microscope after the collapse of Greensill Capital in March revealed it had been a recipient of financing based on expected future invoices, for sales that were merely predicted.
What has also come to light is the activities of the tycoon's trading business Liberty House Group. Four banks stopped working with the company, starting in 2016, after they became concerned about what they perceived to be problems in paperwork provided by Liberty, Bloomberg News reported.
Greensill was Gupta's largest source of financing before its collapse. The London-based lender supplied billions of dollars in loans to GFG, many of which were packaged and sold onto investors in funds run by Credit Suisse Group AG. Greensill fell into administration after a key insurance partner didn't renew coverage on loans made to some of its customers, including GFG.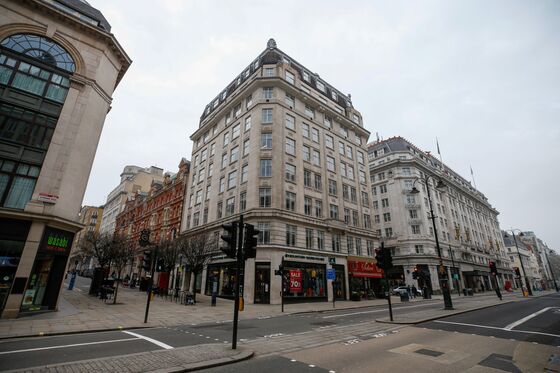 Much of the financing extended to GFG by Greensill was from the finance firm's German banking unit. Germany's financial watchdog shuttered Bremen-based Greensill Bank AG and asked law enforcement officials to investigate accounting irregularities at the lender in March. The bank was closed after the lender identified problems in how Greensill Bank booked assets tied to Gupta's companies.
The announcement of the probe came a day after former Prime Minister David Cameron was grilled by lawmakers over his employment by Greensill. He defended his intensive lobbying on behalf of the firm as part of a parliamentary inquiry that's raised questions over private dealings at the top of the British government.